Phase one of the 600 Lot Marsden Park development in the Marsden Valley, Nelson, won the Urban Design category in the 2010 Tasman Nelson Environment Awards which took place on 24 November. ViaStrada (Nelson office) is the principal RMA and planning advisor for the development.
Phase one is part of a large scale comprehensive develoment which will incorporate a wide cross section of housing types with a suburban village at its centre. The development will create a new community of 1500 - 2000 people with a focus on world class best practice urban design. The original, conventional design was reviewed following negotiations with Council which allowed a redesign to fit the context of a much larger strategic vision for all lands owned by the developer. As a result, Marsden Park Ltd (MPL) appointed a design team of recognised experts to review the original desing in the context of a more sophisticated and holistic brief "to create a clean, green, vibrant and sophisticated community - the place to live".
Full details of the awards and other category winners can be found on the Tasman District Council website, but some of the words used to describe the development were:
"Commencing with a thorough analysis of landform and ecology, the Marsden Park development is notable for its sensitive fit within a beautiful natural valley surrounded by green hills".
"Individual building lots are well shaped with sufficent width to permit the orientation of houses to suit northerly sun and views, and many will overlook public spaces. Design controls have been imposed by covenant as an assurance that houses will be in sympathy with the development concept."
"A committed professional approach from a visionary developer and a skilled team of consultants has resulted in the first stage of a large but well contained residential development which sets high standards in urban design."
A selection of images from the design can be viewed in the following presentation.
Both ViaStrada and Marsden Park Ltd are signatories to the Urban Design Protocol, which aims to make our towns and cities more successful by using quality urban design. ViaStrada submitted its Urban Design Action Plan to the Ministry of the Environment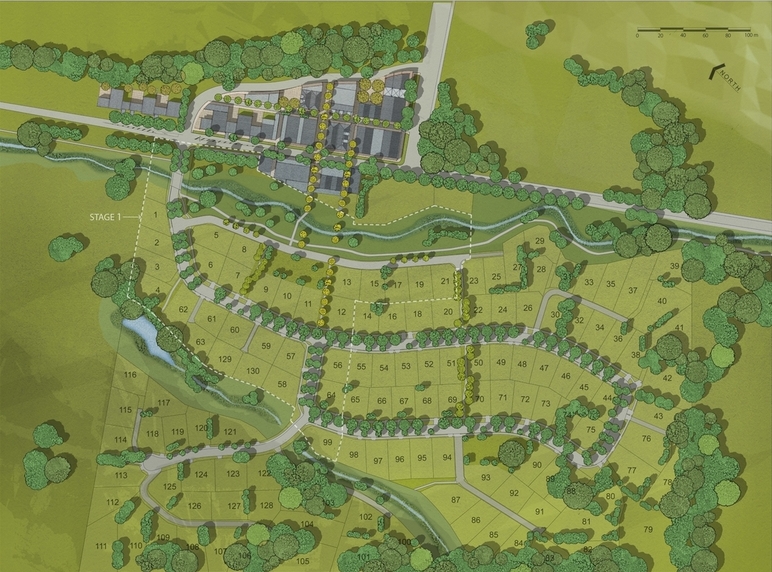 earlier this year.