Abstract
Auckland City Council has developed an innovative cycling proposal to resolve a difficult continuity problem on a significant cycleway currently under construction. The planned State Highway 20 (Mt Roskill) cycleway will run in parallel with the motorway corridor but at its western end the off-road cycleway finishes at a large signalised intersection. Cyclists wishing to continue westwards are presented with the difficult situation of attempting to cross the large and complicated intersection diagonally. This would normally require cyclists to dismount and use two pedestrian phases to reach the desired side of the intersection.
Designers ViaStrada and Maunsell have developed an innovative concept, which proposes a diagonal cycle phase to run concurrently with opposing right-turning traffic (i.e. during the 'single diamond phase'). This is believed to be the first of its kind in NZ, and whilst the concept is described in the Dutch CROW manual, it appears that it has not been tried before in The Netherlands either. This paper will present the concept, and discuss its benefits and risks.
This paper has been co-authored by Axel Wilke (ViaStrada), Matthew Hinton (Maunsell) and Daniel Newcombe (Auckland CC). The paper and the presentation are available on this website.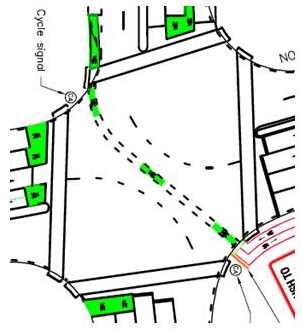 At the time, the road controlling authority rejected the proposal as "too risky". Since then, this layout with similar operational parameters (people cycling and driving enter the intersection at the same time) has been built on Moorhouse Avenue in Christchurch, where the cycle crossing connects South Hagley Park and Grove Road.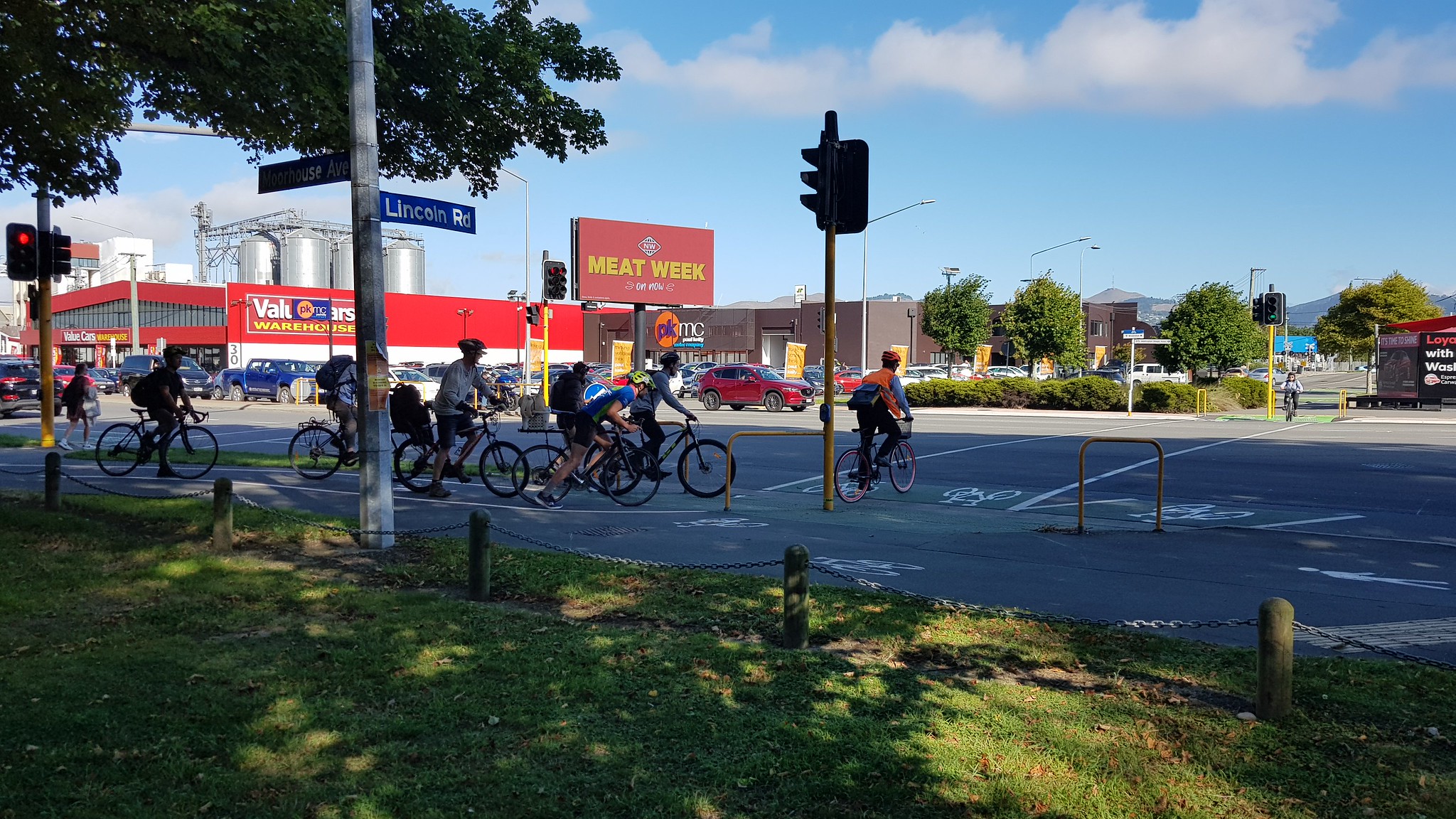 Where presented/published
2007 NZ Cycling Conference, Napier