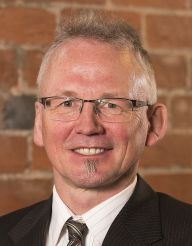 Role
Director – Principal Transportation Engineer & Transportation Planner
Mobile Phone
027 292 9810
Contact Email
axel@viastrada.nz
Biography
Axel Downard-Wilke, ME Cantuar, MEngNZ, holds an ME (Civil) from Canterbury University and has been active as a traffic engineer and transport planner in New Zealand since 1998, with some prior experience in Germany. Axel specialises in sustainable transport, urban traffic engineering, traffic signals, road safety and intersection modelling. He has designed numerous signalised intersections and is called upon as a safety auditor. Axel was on the national management committee of the IPENZ Transportation Group from 2003 to 2006.
Axel shares his expertise through the delivery of professional training courses and University lectures. The courses cover intersection design, planning and design for cycling and walking, economic assessment, and intersection modelling. Axel is an accredited trainer for the SIDRA INTERSECTION software. He also teaches the Planning and Design for Cycling courses, which have been taught to over 1,200 individuals since 2003. For this work, he won the 'CAN Cycle-Friendly Award' for Best Cycling Promotion in 2005. Axel is a guest lecturer at Canterbury University.
Axel's skills have been sought for projects with a national scope. He is the author of the Land Transport NZ traffic signal audit handbook "Stops and Goes of Traffic Signals" (2006 revised edition), was a peer reviewer of the "NZ Supplement to Austroads Guide to Traffic Engineering Practice Part 14 Bicycles" (2004), has revised the cycling related content of MOTSAM on behalf of the NZ Transport Agency, and led the development of the Cycle Trail Design Guide (2010). He was a member of the Cycling Safety Panel, convened by the New Zealand Transport Agency to advise the New Zealand government on cycling safety, and was technical advisor to the Ministry of Economic Development for the $50m NZ Cycle Trail project.
Axel has developed the South Dunedin cycle network for Dunedin City Council. The work used an innovative cycle planning approach, based on creating routes which supply a level of service suitable to a target audience beyond experienced, confident cyclists. Axel has designed signalised intersections for Christchurch City Council that will accommodate Major Cycle Routes. A presentation to the Signals New Zealand User Group on legal issues that Separated Bicycle Facilities (SBFs) have at signalised intersections was awarded best technical presentation. He was the ViaStrada team leader on the Cycle network guidance project that overhauled New Zealand's guidance on planning and design for cycling, released in July 2016. He has undertaken numerous research projects in New Zealand and Australia, and has peer reviewed research projects, e.g. 'Predicting Accident Rates for Cyclists and Pedestrians' (Beca).
Axel has designed many signalised intersections, urban arterial traffic management schemes, road safety schemes and gets called upon as a safety auditor. He has been involved in the development or review of cycling strategies for several councils, and has been the project director for the scheme design of bus priority measures for a Christchurch bus corridor. Axel is a regular presenter at conferences and workshops, with over 80 papers and remits given.
Outside of work, Axel is a wilding pines removal expert and a New Zealand history buff. In his spare time, he keeps Wikipedia's homepage ticking over as an administrator and helps out on the committee of Wikimedia Aotearoa New Zealand.