Palmerston North once had the highest rate of cycling to work (as measured by the census) in New Zealand, but in recent years the number of cycling trips has been declining. The 2007 Manawatu Active Transport Strategy led to the development of a shared path network around the city, recently bolstered by the opening of He Ara Kotahi (with a major new bridge across the Manawatu River). It also included some 30 kilometres of standard painted cycle lanes. Nevertheless, many primary cycle routes are characterised by narrow lanes next to parked cars. Others end abruptly into parking lanes or when all the available road space is allocated to cars at traffic signals.
With a goal to "have the most active community in New Zealand", elected members directed staff to develop a masterplan that would set a long-term direction as well as inform a $2.9M investment in the near term. This presentation describes how the public and key stakeholders were included in the development and the use of an online StoryMap to communicate network-level details.
The final plan highlights four main challenges to implementation: limited funding; road space allocation at traffic signals; the need for a comprehensive local street traffic management policy; and on-street parking impacts. These are not just technical problems to be quantified by economists and solved by engineers. A project-related "bike-lash" (pushback from business owners) also highlighted the need to work with affected communities to demonstrate why change is needed and to explore alternatives that meet our shared liveability, accessibility, and safety objectives.
The peer-reviewed paper and the presentation are available via our website.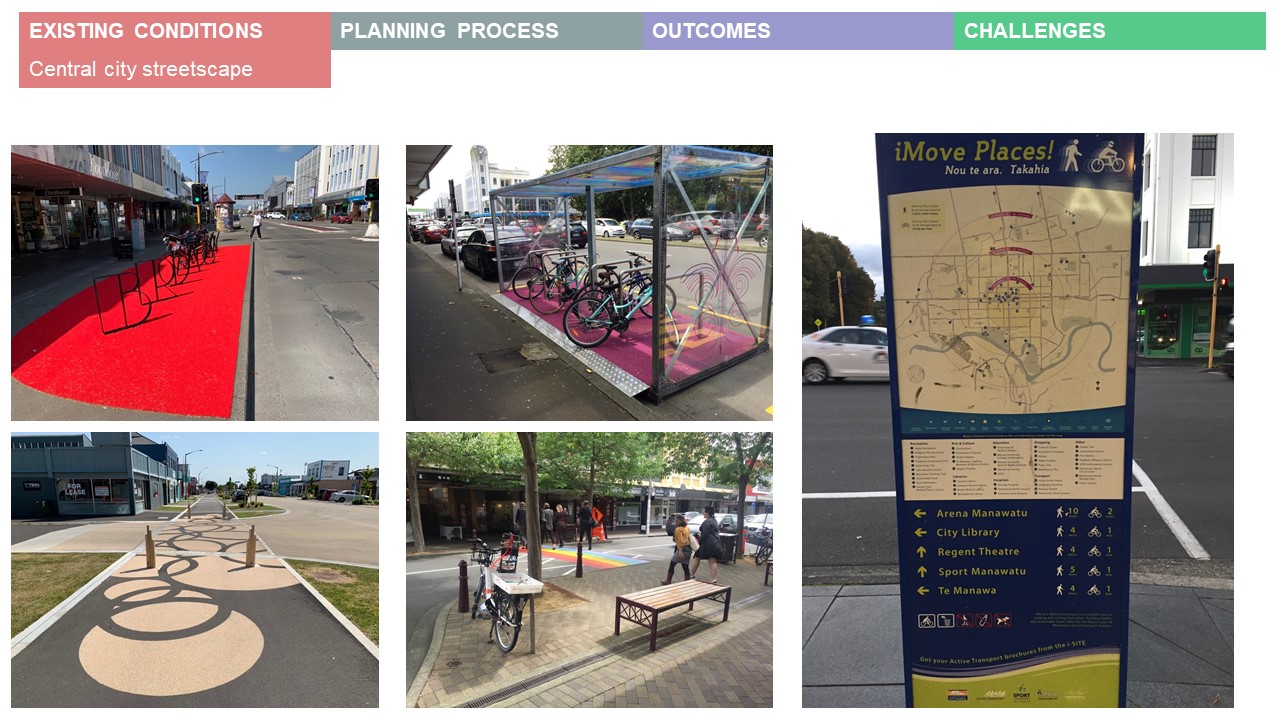 Where presented/published
Transportation Group NZ Conference 2020, Christchurch