Directional cycle signals trial
Have you noticed the new directional cycle signals at the High / Madras / St Asaph intersection in Christchurch? These show different cycle signals for going straight through and to the right, and are part of a formal national trial. Even if you haven't used these, please give your feedback about this new idea via a short (5-minute) survey for Christchurch City and the NZ Transport Agency.
Survey link: http://bit.do/cyclesignals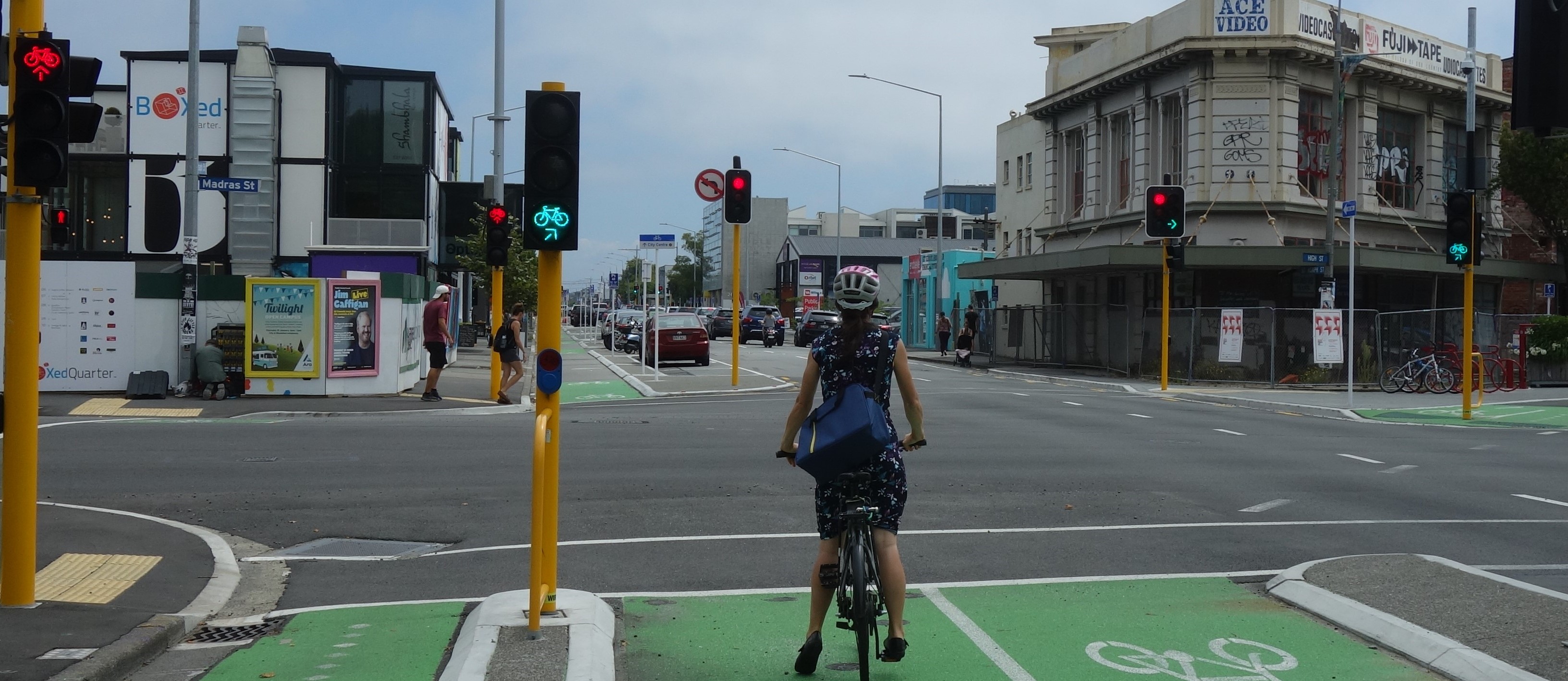 Survey on cycling tram-track incidents in Christchurch
Based on occasional comments and concerns shared, and a small number of accidents reported, the Christchurch City Council are currently trying to learn more about cycling problems on tram tracks. Please help out by completing a survey about your recent cycling accidents (or near-accidents) involving tram tracks in central Christchurch. If you have had any tram-track incidents on your bike from 2015 onwards, please complete this survey, which will only take about 5 minutes per incident (note: please repeat the survey if you have more than one incident to report).
Survey link: http://bit.do/CycleTramTrack