Background
The Department of Conservation commissioned a report and webmap to summarise the transportation context for the Waiau Weheka Westland long term visitor plan. The work references relevant aspects of over 40 documents and DOC road asset information. The "StoryMap" web-mapping application provides location-specific information on resilience, efficiency, safety and accessibility issues and opportunities.
ViaStrada adapted to information availability issues and delivered the final product as scheduled and within budget.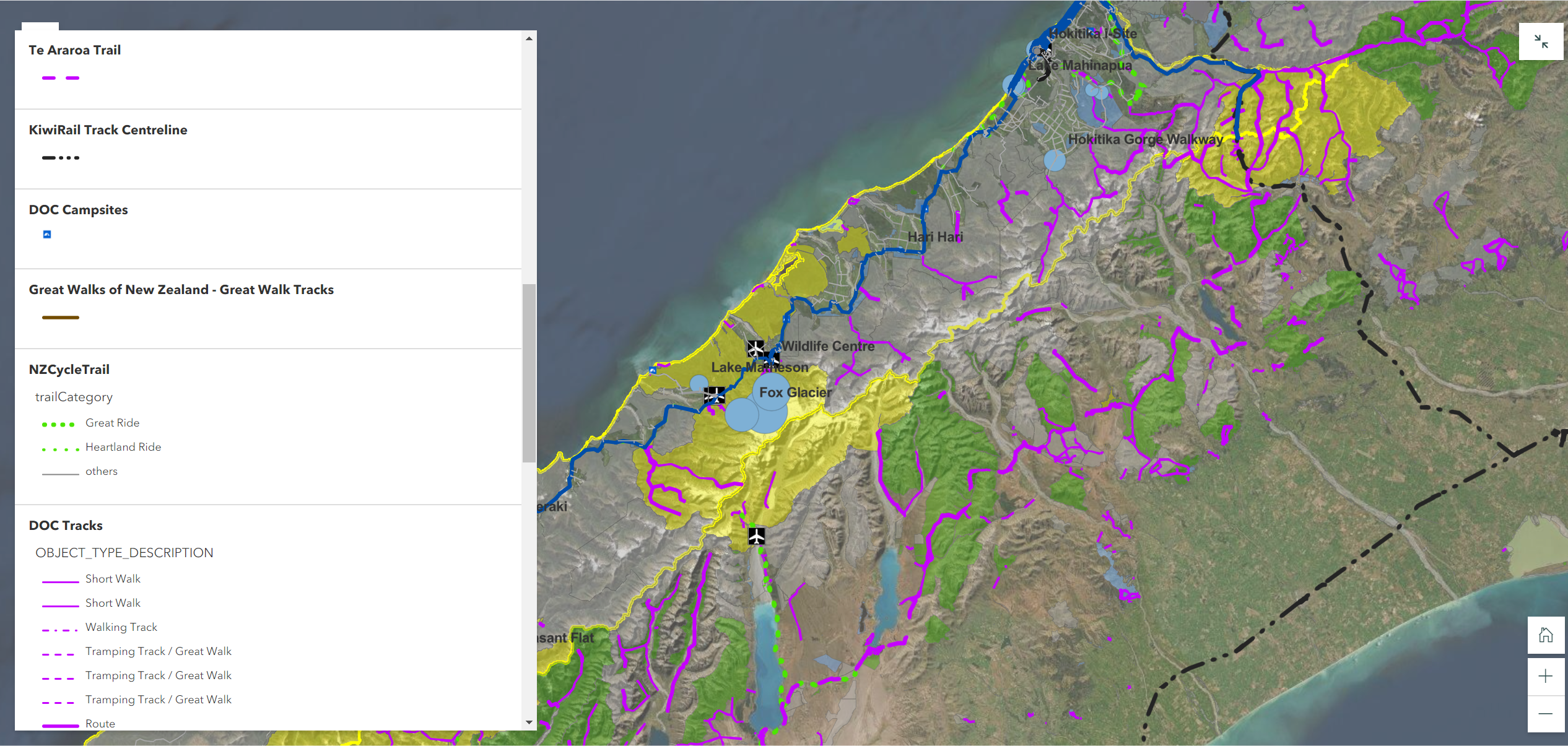 Project Objective
Produce a transportation assessment to help the Department of Conservation plan and manage destinations across South Westland.
Client
Department of Conservation
Deliverable
Online webmapping application for internal staff use.
Timeframe
Dec 2020 - Jan 2021