Background
The Department of Conservation (DOC) commissioned ViaStrada to create a web map application that summarizes data relating to different topics:
Population and land use
Environment and ecological management
Visitor accommodation, walking tracks and other touristic POI 
Parking, buses and shuttle services,
Infrastructure characteristics, road conditions and road safety
The scope of work included research, data gathering, data preparation and data aggregation for the web map. Further, ViaStrada put up a report about a potential Park & Ride system in Aoraki Mount Cook National Park. A literature review has been undertaken to develop criteria for potential Park & Ride locations and different operating systems. Based on the criteria catalogue, four potential Park & Ride locations, as well as Pickup and Drop-off points are described in the report. Visitation data was also used to estimate the number of shuttles needed.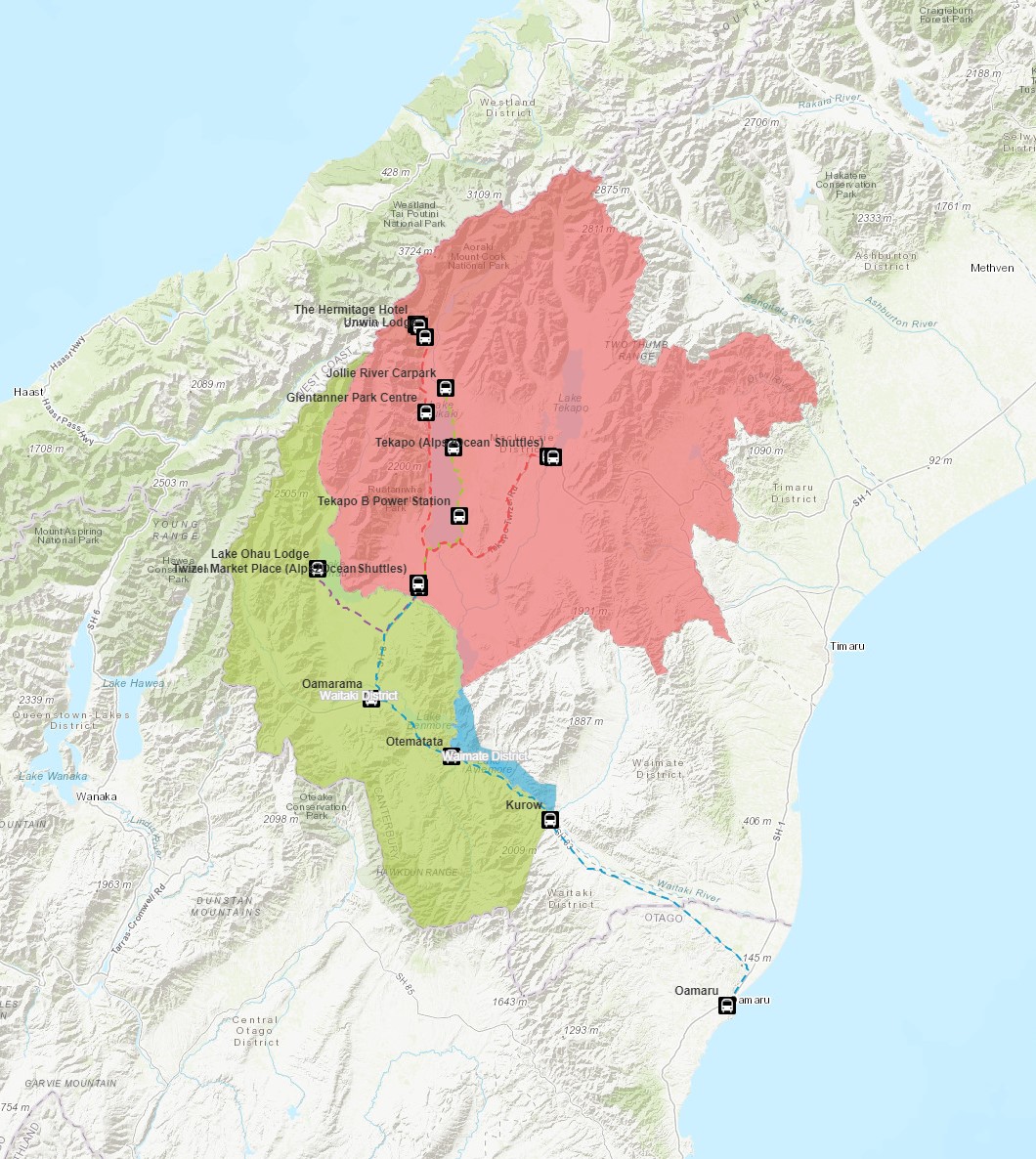 Project Objective
Creating a web application and write a short report about Park & Ride
Client
Department of Conservation
Location
Mackenzie District
Deliverable
Report and Webmap
Timeframe
June 2019 - February 2020