Background
A discussion paper on a proposed national road classification system (NRCS) or road hierarchy was prepared in mid July 2003 by Andrew Macbeth (at that stage, working for MWH New Zealand Ltd) with input on drafts from Transfund NZ and Transit NZ. The discussion paper was distributed to all road controlling authorities and other interested parties. Recipients were advised of the project, invited to respond to a survey about the proposed NRCS and invited to attend one of a series of five workshops held throughout New Zealand to discuss the proposed NRCS.
Over 100 professionals from all sectors of the industry attended, and about 50 responses to the survey were received. From this consultation it was apparent that there was widespread interest in, and support for, the development of an NRCS.
There was general support for an NRCS that provided a robust framework for a functional hierarchy of road types, which recognised the important distinctions between urban and rural roads and yet allowed guidelines to be developed for the different road types. The prime purpose of the NRCS would initially be for analysing and managing road safety but there were expectations that a well-designed and implemented NRCS would have advantages in other areas, including transportation planning, traffic operations and road asset management.
Analysis of 12 city and district council road networks (including their state highways), covering about 20% of New Zealand's roads, was undertaken to review existing classification systems and develop and refine the proposed NRCS. The current project included analysis of NZS 4404 "Land Development and Subdivision Engineering" (published March 2004), New Zealand's land subdivision standard. The recommended NRCS is based on this analysis and consultation. The workshop with road safety management system professionals from the local authority sector was an opportunity to further develop the concepts of a national road hierarchy.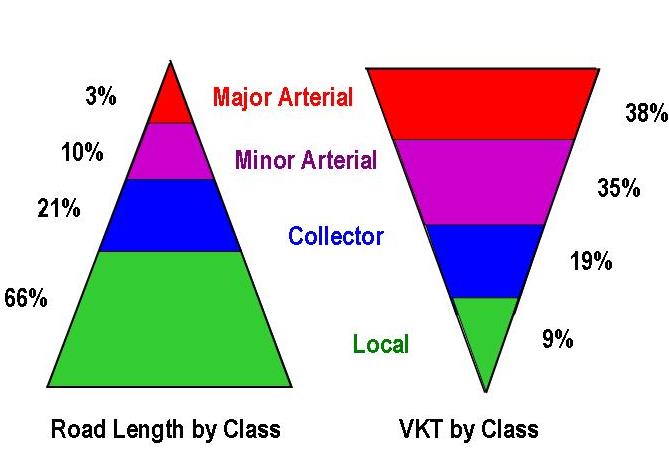 Project Objective
To build on earlier work developing a proposed national road classification system
Client
Land Transport New Zealand
Location
New Zealand-wide
Deliverable
Internal staff report , followed by PowerPoint presentation and delivery at workshop
Project Status
Delivered presentation to Safety Management Systems workshop represented by most of New Zealand's 80-odd road controlling authorities in June 2007