Background
ViaStrada was commissioned by Christchurch International Airport Ltd to conduct a review of a proposed roundabout at the intersection of Ron Guthrey Drive and two new roads, which would form part of the new Dakota Park development precinct at the airport.  The development will provide a high standard of accommodation for warehousing, logistics industries and other businesses.
The objective of the review was to determine if the land required for the proposed roundabout was appropriate and whether the proposed design was safe and had capacity for the future.
A SIDRA (signalised and non-signalised intersection design research aid) analysis was undertaken to assess the roundabout capacity performance, using traffic volume data supplied to ViaStrada.  The SIDRA analysis allowed us to investigate the benefits of a single lane or dual lane approach. The factors taken into consideration included:
Practical degree of saturation
Level of service
Average delay to vehicles
Resultant queue lengths
Based on these findings ViaStrada's report outlined recommendations that would improve the design of the roundabout, reduce the land take needed and enhance overall user safety.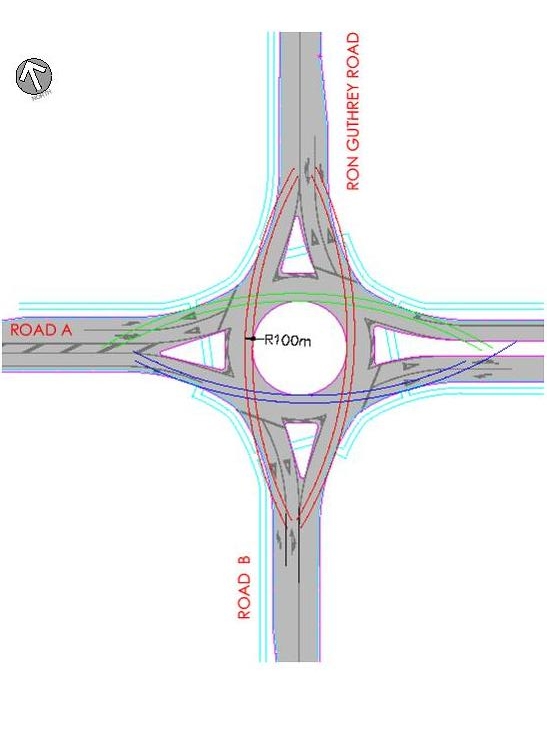 Project Objective
Peer review of proposed roundabout
Client
Christchurch International Airport Auuthority
Location
Christchurch, NZ
Deliverable
Expert advice