Background
Palmerston North City Council plans to invest $2.9M in urban cycleways over the 19/20 and 20/21 financial years. ViaStrada has developed a public facing, graphically rich masterplan to help guide that investment – including a range of cycleways and supporting education and encouragement activity recommendations.
The work included the development of an interactive online map.
Concurrent with the masterplan, ViaStrada developed a single stage business case to NZ Transport Agency requirements.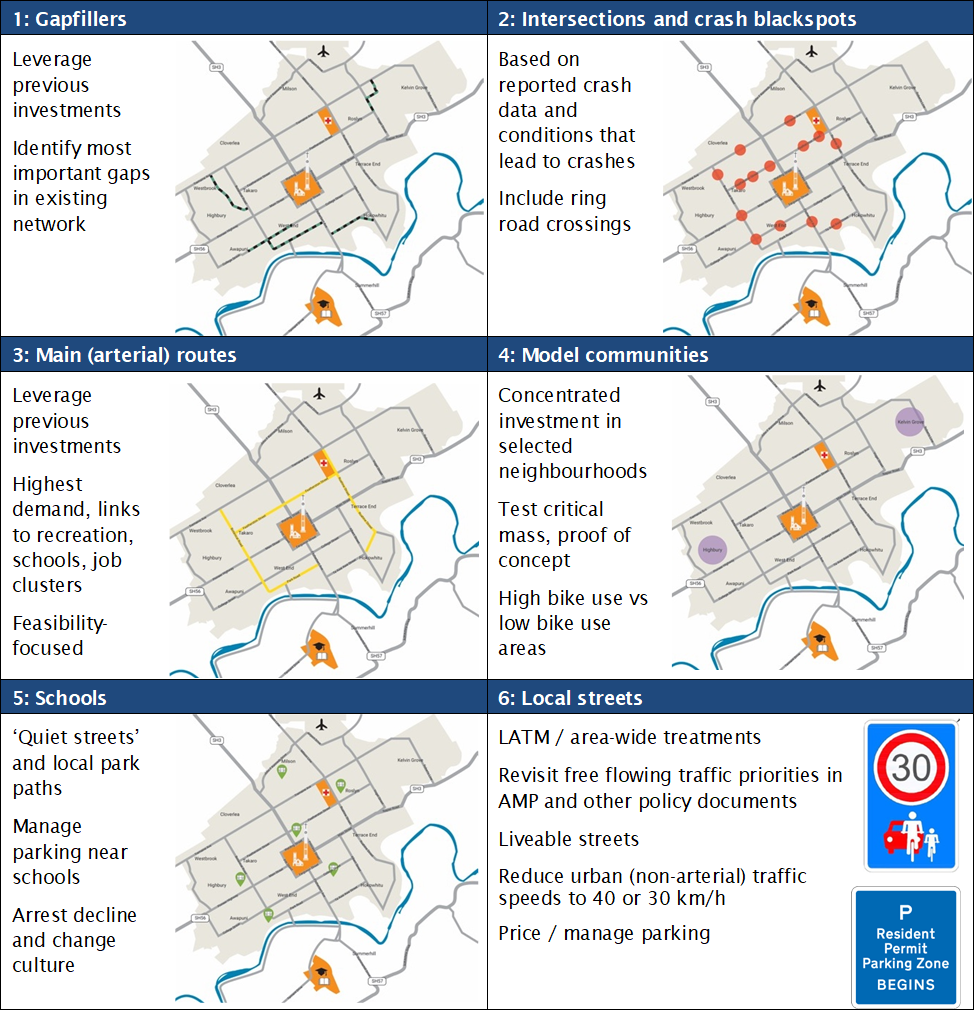 Client
Palmerston North City Council
Location
Palmerston North
Timeframe
Dec 2018 - May 2019