Background
ViaStrada conducted an analysis of reported vehicle/pedestrian and vehicle/bicyclist crash data for the five years prior and three years post improvements at schools across the Auckland region.
Treatments included safe routes to school educational programmes (141 treatment and control sites) and 40 km/h reduced speed limits (90 treatment and control sites).  
The analysis included matched pairs sampling from the dataset and analysis of external factors to minimise regression to the mean. Outputs included the percentage change in crashes and economic cost of crashes for the after period compared to the before period.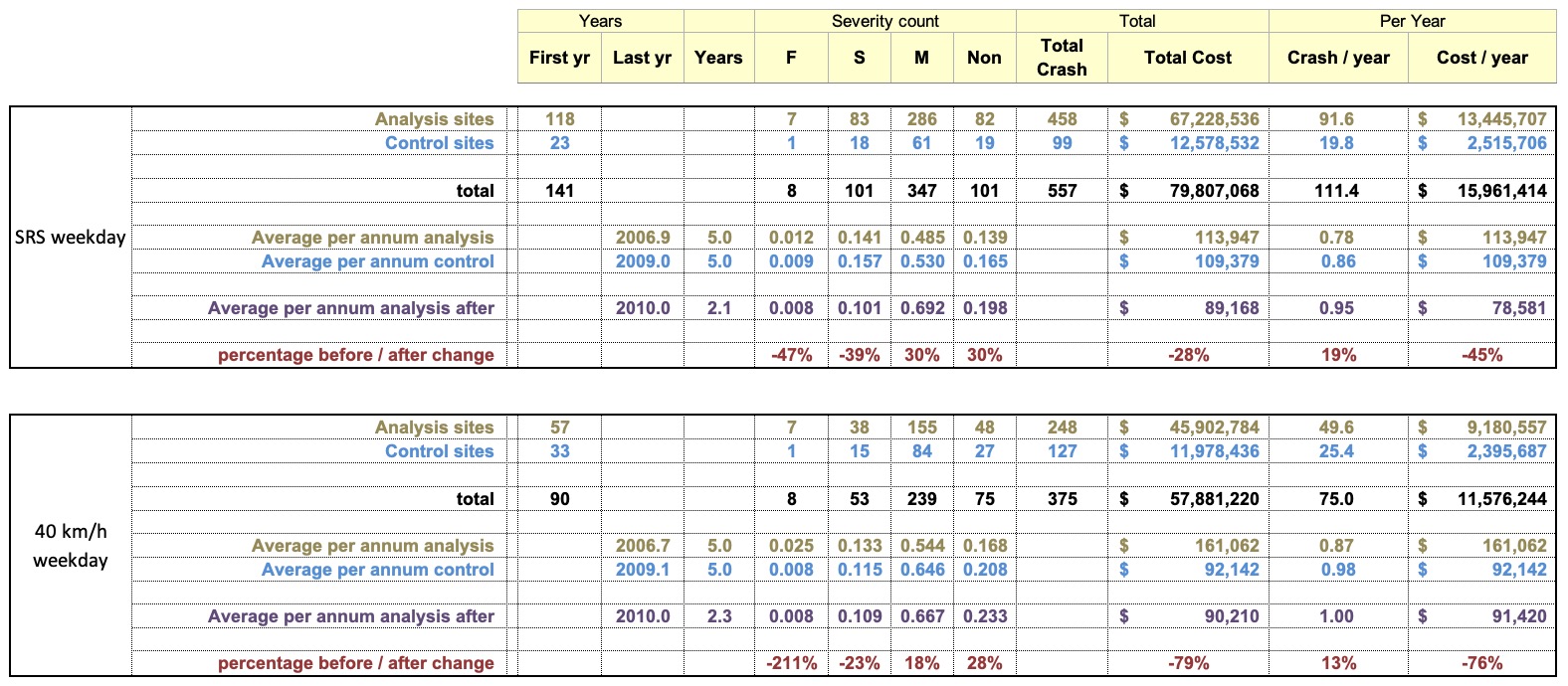 Project Objective
Assessment of effectiveness of a programme
Client
Auckland Transport
Deliverable
Report and spreadsheets