Co-presenters: Becky Young (GHD) and Nick Reid (ViaStrada), presenting on University of Canterbury research.
There has been a surge of interest in the "10, 15 or-20-minute city" both worldwide and in Aotearoa New Zealand. This goal is often part of a strategy to reduce emissions and achieve sustainable and healthy urban design by encouraging walking and cycling. The 10, 15 or 20 minute city – which for generality, we refer to as the x-minute city is a type of design aimed at reducing car dependence by enabling urban residents to walk or cycle to essential amenities within x minutes of their home.
Due to the benefits which include sustainability, health and social cohesion, the concept has been promoted by the international C40 cities as part of their post-pandemic Green and Just Recovery Agenda. Both Hamilton and Christchurch have declared aspirations to become 20- and 15-minute cities respectively.
However, currently missing from the rhetoric around these 'cities of proximity' is clear guidance on measuring progress towards the goal. We contrast measurement approaches and discuss important considerations for planners adopting the x-minute goal. To do this, we measure the proximity of the 500 largest cities in the USA and 43 urban areas of New Zealand. We also present (and provide a QR code for) our interactive tool to visualise and explore proximity within urban areas of Aotearoa.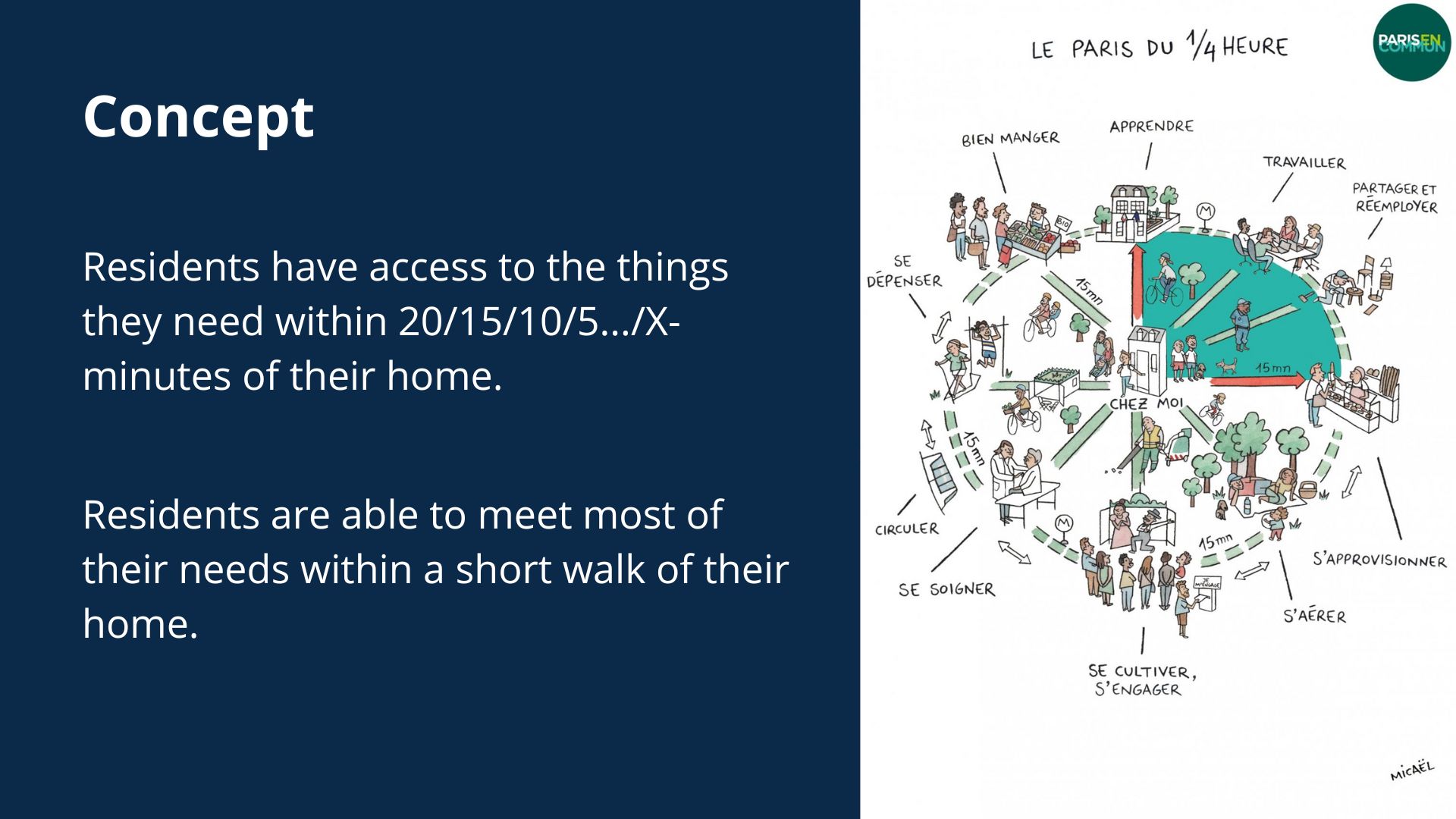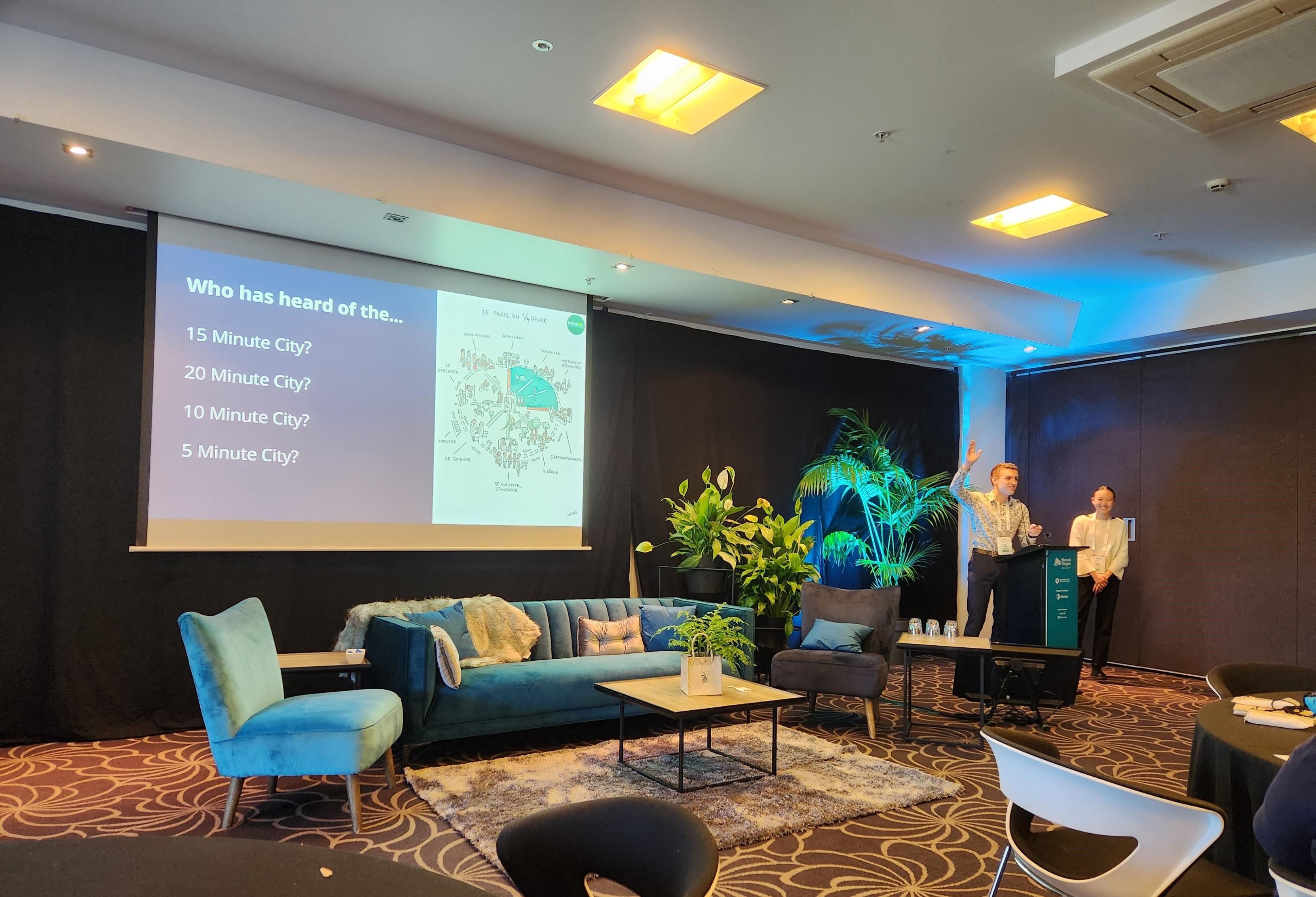 Where presented/published
TG'23 Conference - 31 March 2023
Canterbury Transportation Group local speakers evening #2 - 5 July 2023