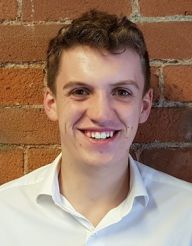 Role
Transportation Engineer
Mobile Phone
021 052 7488
Contact Email
nick@viastrada.nz
Biography
Nick joined ViaStrada for summer work between Nov 2020 and Feb 2021 and rejoined us in early 2022. He completed a Civil and Natural Resources Engineering degree at the University of Canterbury. Nick is interested in the link between inequality and access to transport and the role active transport plays in creating more liveable and interconnected communities.
Nick's final year project was about 10 Minute Cities - where all the places a person needs to go to are within 10 minutes of walking/wheeling. Although touted as a concept by cities like Paris, few had measured the 10 minute city concept to see how well our cities perform. Nick's team evaluated how residents in Aotearoa access their daily needs, such as: food, education, health and greenspace/recreation amenities. Through measuring current levels of access, the team were able to evaluate progress on the 10 Minute City aspiration. Living locally to amenities is important as it has been shown to improve public health, reduce carbon emissions and improve community cohesion.
Outside of work, Nick enjoys running, tramping and cycle adventures. Nick walked part of the Te Araroa trail in the 2021/22 summer (Bluff - Wānaka and Lewis Pass - Ships Cove). More short tramps are always planned; however, Nick really loved the nature of through-hiking in Te Waipounamu and hopes to complete the rest of Te Araroa across Aotearoa. He is involved in youth climate advocacy with Generation Zero, an organisation that encourages young people to engage with decision making and campaign for intergenerational climate justice. Generation Zero is both a local organisation in Ōtautahi Christchurch and a national organisation, across Aotearoa. Nick believes that his three favourite musicals: In the Heights, Wicked and Hamilton need to be mentioned. Growing up, Nick was involved in performing arts including musical orchestras, onstage acting and jazz bands.