This presentation gives an update on earlier research regarding Cyclists at Wide Intersections. A single detector loop is now used to overcome operational problems with the previous treatment.
The presentation is available online on this website.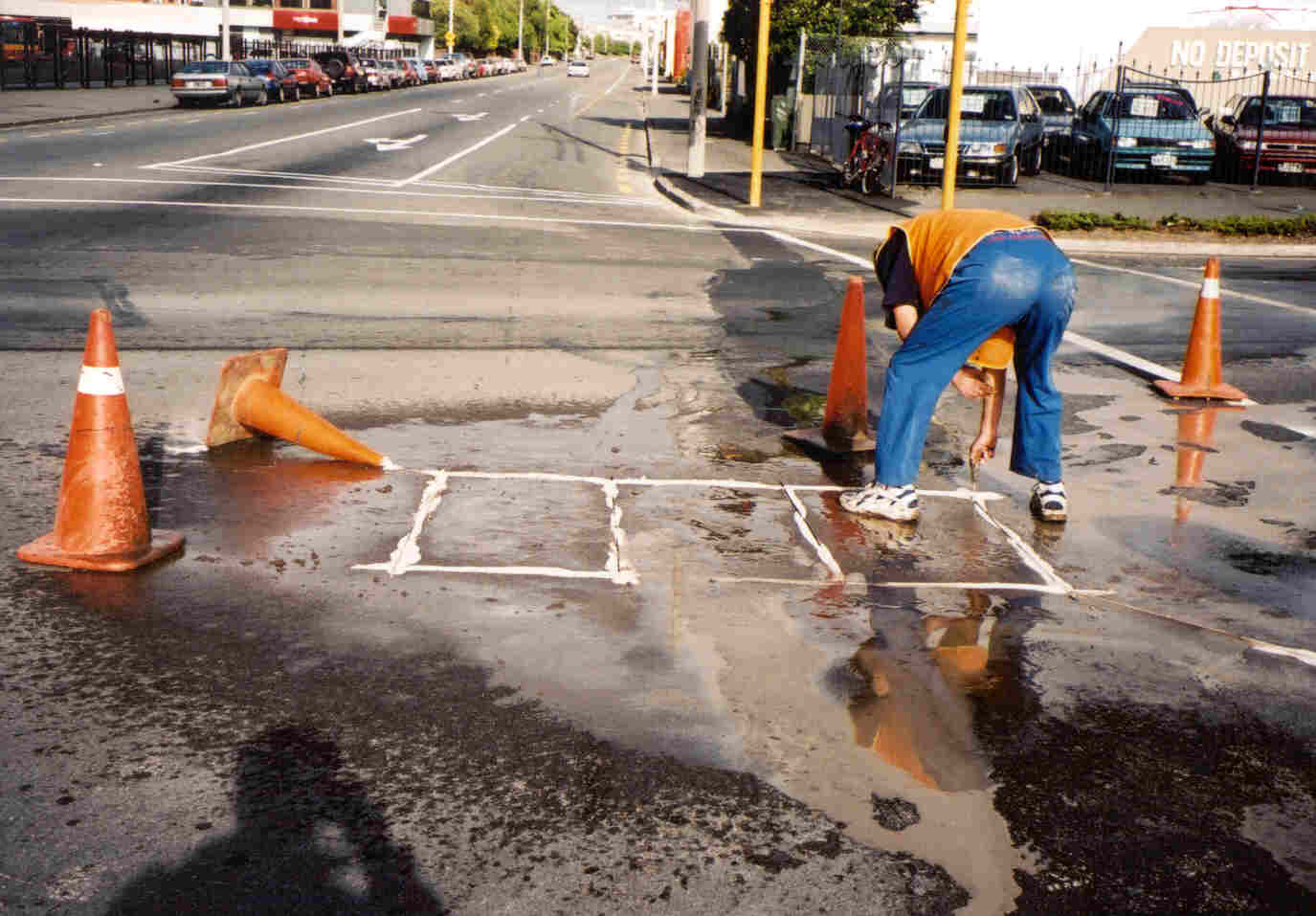 Have a look at this video for an example of the problem. Watch for the signals; they change the moment the person cycling enters the intersection. Whilst the person doesn't do anything wrong or illegal, he gets into some serious trouble.
Where presented/published