Land Transport NZ (formerly Transfund NZ) commissioned Axel Wilke, ViaStrada (then operating as Traffix), to prepare this booklet. The purpose was to contribute to the objectives of the New Zealand Transport Strategy by improving the efficiency and safety of the network.
Land Transport NZ has been assisting the traffic signal industry to increase its capability in design, construction, operation and maintenance of traffic signal installations. One of the components of this assistance has been to facilitate the development of an audit methodology for existing installations. Land Transport NZ commissioned audits of eight territorial local authorities' installations. Other authorities have commissioned their own audits. This booklet summarises the findings of the audit reports. Its purpose is to assist and advise practitioners.
The author has reviewed the available audit reports and selected the common trends and themes. While these are typical, Land Transport NZ and ViaStrada cannot claim to cover the full range of issues identified in the audit reports. Readers are, therefore, urged to seek specialist advice on particular matters, to use sound engineering judgement and to not rely solely on this booklet.
The booklet is available online on the NZTA website. The first edition was published in November 2004. The current edition was published in December 2006.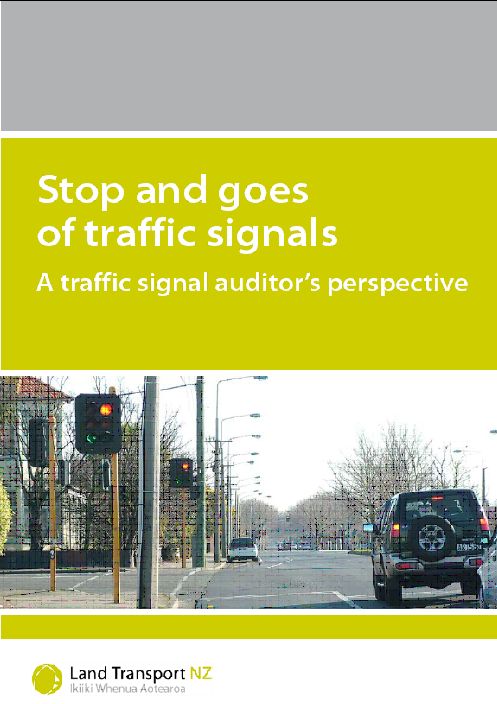 Where presented/published
revision written by Axel Wilke for Land Transport NZ