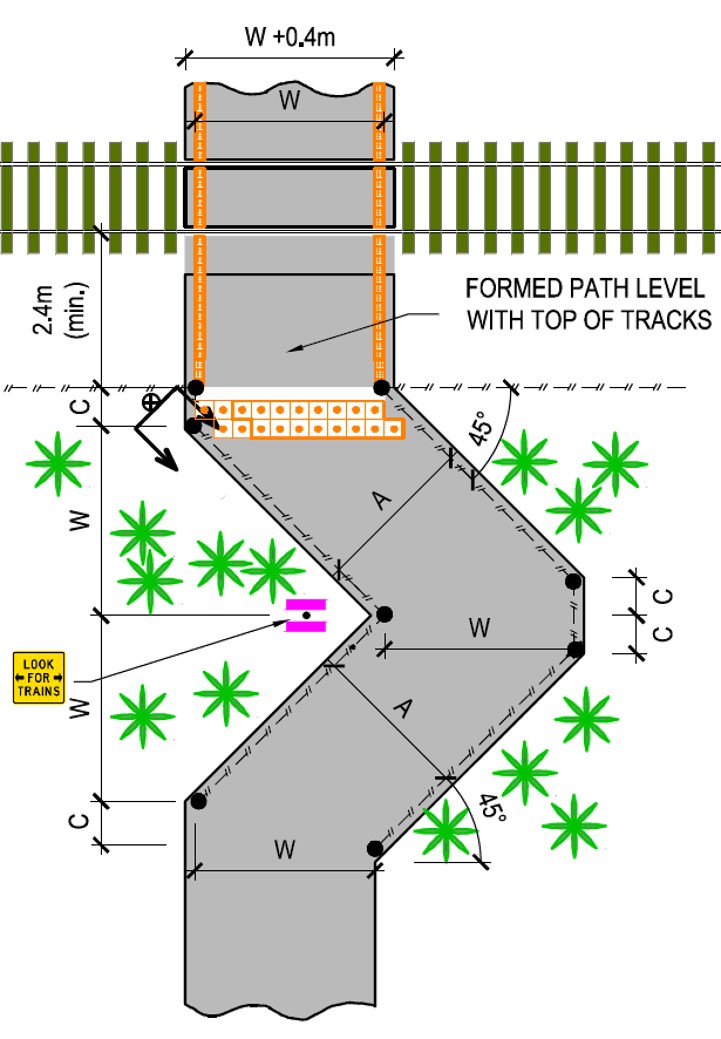 KiwiRail and the New Zealand Transport Agency have led the development of a New Zealand design guide for pedestrian and cycle facilities at rail crossings, both alongside roadways and stand-alone. This aims to fill a gap in cohesive policy, information and guidance on providing for pedestrians and cyclists at rail crossings in New Zealand, particularly level crossings. In general, previous guidance has been more developed for roadway crossings than for pathway crossings.
ViaStrada, in partnership with Stantec (MWH) developed the guidance, in conjunction with parallel work to develop a rail crossing risk assessment process. The new guidelines identify key design principles that take into account human factors at crossings, such as the need for user awareness of and compliance with crossings. The effects of different crossing design factors are explained, particularly related to users and the site itself. Various treatment options are proposed, depending on the relative risk, including full grade separation, automatic barriers, and physical calming measures. New crossing innovations (e.g. in-ground LED warnings) and new crossing designs (e.g. chicane approaches) are also presented for future use.
Glen Koorey (ViaStrada) and Leah Murphy (KiwiRail) gave a presentation on this work at the 2017 Asia-Pacific Cycle Congress in Christchurch. You can download the presentation from our website.
Where presented/published
2017 Asia-Pacific Cycle Congress, Christchurch