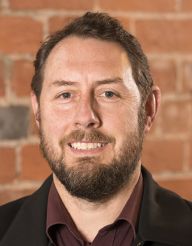 Role
Director – Principal Transportation Engineer & Transportation Planner
Biography
Dr Glen Koorey, PhD ME Cantuar, CMEngNZ, joined ViaStrada in a full time capacity in April 2016, having spent the previous 12 years with the University of Canterbury, and prior to that with Opus International Consultants. Previously he was with ViaStrada between March-May 2010 in a part-time capacity, as the first part of his 2010 university sabbatical. He has a PhD in Transportation Engineering, as well as ME(Civil), BSc(CompSci), and BE(Hons)(Civil) degrees, all from Canterbury University. Glen is well known in the transportation engineering community in New Zealand, and regularly presents at conferences and other forums.
Glen was a senior lecturer in transportation engineering at the University of Canterbury from March 2004, with an emphasis on applying practical exercises in both teaching and research where students could actively contribute to the sector. He taught in a range of subjects in Transportation and Traffic Planning, Traffic Engineering and Management, Highway Geometric Design, Road Safety, and Engineering Design. He also undertook research and consulting work across a range of areas, particularly in planning/design for walking & cycling, speed/traffic management, and road safety analysis. As an academic, Glen travelled extensively internationally to study overseas practices in many aspects of transport.
Since joining ViaStrada, Glen has been involved in policy work for revising walking/cycling road rules, reviewing speed limits for areas and corridors, updating the NZTA Pedestrian & Cycling Network Guidance, road safety audits and the development of new NZ pedestrian/cycle railway crossing design guidelines. He has also worked on such diverse topics as low-powered mobility devices, school road safety clusters, 'Bikes in Schools' programmes, highway fatigue safety strategies, contra-flow cycleways, future transport technologies, trials of new signs/markings/signals and Safety Audit & Network Functionality (SANF) reviews. As a skilled presenter, he has also continued to deliver university transport course guest lectures and industry training workshops.
Some services that Glen can provide at ViaStrada include:
Traffic calming design/review and development of speed management plans
Planning, design and audit/review of provision for walking and cycling
Design and analysis of traffic and research studies
Project safety audits of new and existing roads and pathways
Review/amendment of existing land transport rules and regulations
Road safety and crash investigation/reduction studies
Development and review of technical/policy guidelines for transport
Future transport technologies / "Mobility as a Service" (MaaS)
Simulation modelling of rural highways and overtaking opportunities
Geometric design of rural roads, urban streets, and intersections
Guest lecturing and training course delivery on transport topics