Congratulations to Palmerston North City Council for opening the He Ara Kotahi bridge today. The 194 metre long structure across the Manawatū River is a great asset, giving access to a safe network of paths linking to Massey University, the Crown Research Institutes, and Linton Army Camp.
ViaStrada's Axel Wilke undertook the feasibility study in 2014 for possible bridge locations and how this could link into a network of shared paths. The subsequent bridge design was undertaken by Opus. ViaStrada staff are pleased with the outcome and congratulate every party involved in delivering this project. The photo below is courtesy of Palmerston North City Council.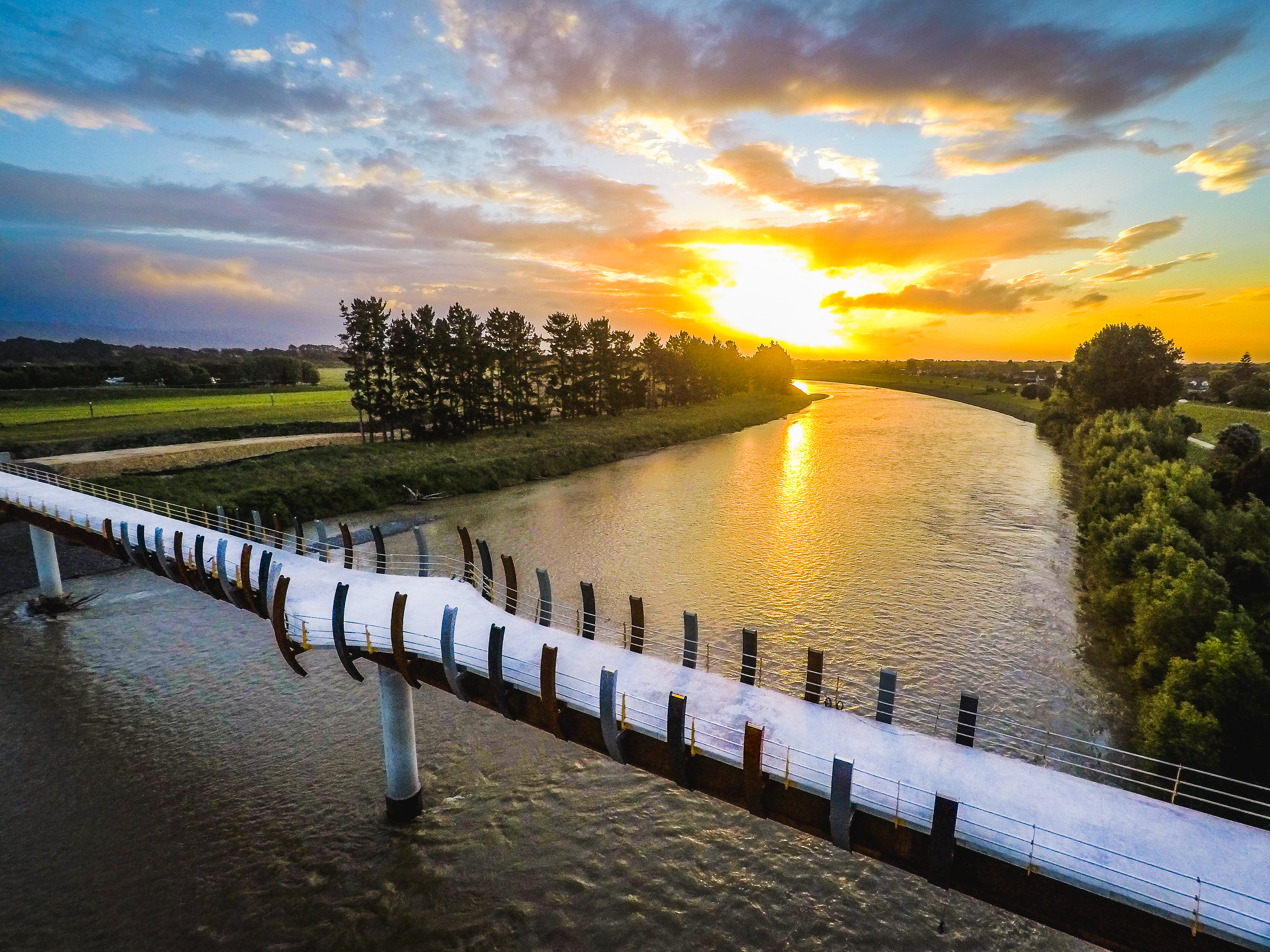 John Lieswyn from our office was there for the opening. Below are more photos of the bridge, plus some of the structures on the way to Linton.