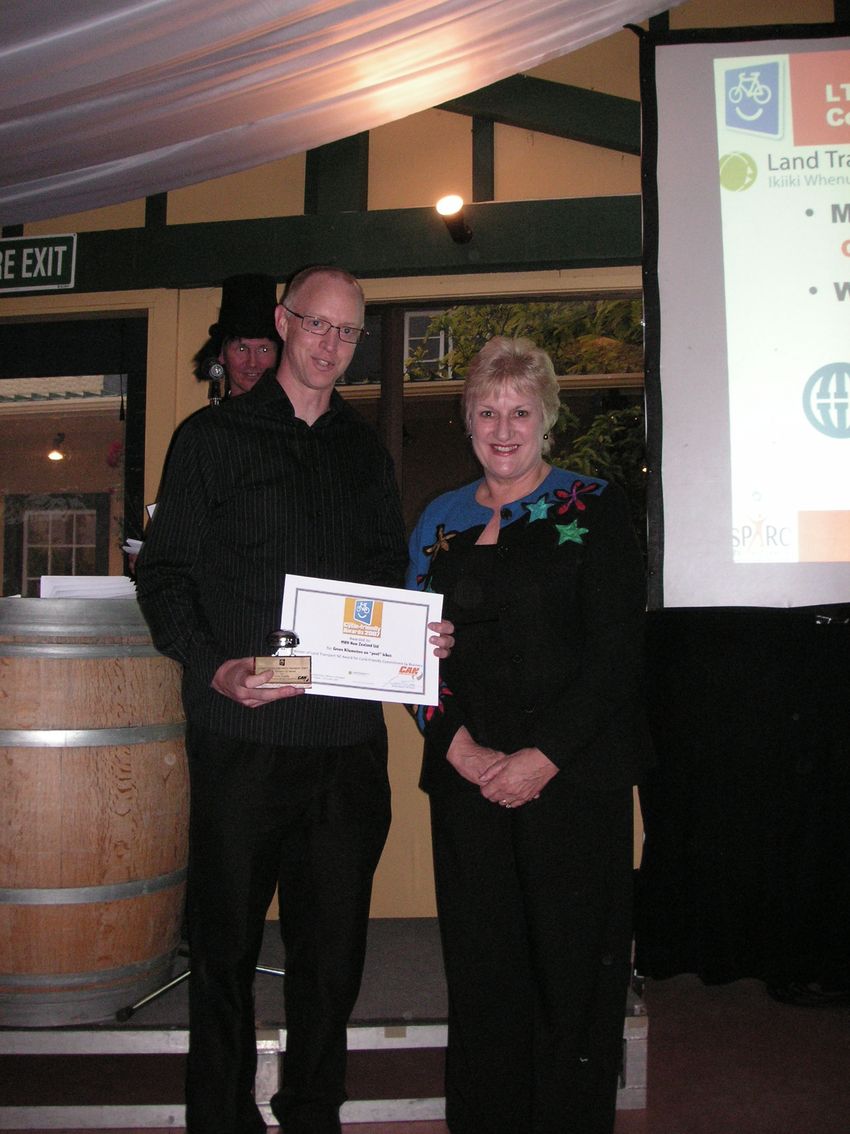 Devised by the Cycling Advocates' Network (CAN), the national organisation promoting everyday cycling, and sponsored by Sport and Recreation New Zealand (SPARC), the Cycle Friendly Awards are designed to acknowledge and celebrate some of the most notable achievements in the country that are helping to promote cycling and to create a cycle-friendly environment.
The 2007 SPARC Cycle Friendly Awards were presented by the Minister of Transport, the Hon Annette King at the NZ Cycling Conference in Napier, on 1st November 2007.
Axel Wilke was the MC for the Awards function. The presentation, put together by Axel and Gaz Sanvicens, is available online on this website.
Where presented/published
2007 Cycle Friendly Awards, Napier