ViaStrada and Abley Transportation Consultants were commissioned by the NZ Transport Agency to develop a national framework of guidance for planning and designing for cycling.  This resulted in the development of an online framework: Cycling network guidance - planning and design (CNG) which was officially launched in July 2016. The framework provides comprehensive guidance and / or links to appropriate sources.  The content will be updated by the Transport Agency, including addressing some of the remaining gaps over time.
At the IPENZ Transportation Group Conference in March 2016, Megan Fowler presented a paper on the CNG project, covering the various stages of project development, gaps identified in current guidance, development of the online framework and some of the interesting "quick wins" that have been addressed. At the end of the conference, Megan was awarded 'best oral presentation - people's choice award' for this presentation. The paper and presentation are available for download from this page.
More information on the CNG project itself is available on a separate page.
ViaStrada is proud to have been involved in this significant project which is already proving to be valuable to the industry!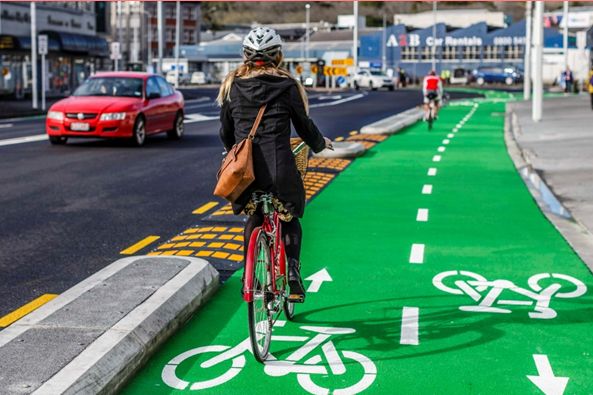 Where presented/published
IPENZ Transportation Group Conference, Auckland, March 2016