Background
The project was to provide real intersection and midblock layouts that practitioners could use to design and implement vision impaired 'user friendly' facilities. LTSA (now NZTA) recognised that many vision impaired standards used 'simple' or 'ideal' situations that could not be replicated in most design situations.
Warren Lloyd (now a ViaStrada director, but employed by Christchurch City Council during this project) worked alongside Paul Durdin and Tim Hughes to develop this road Traffic Standard. The RTS 14 guide is currently available on the NZTA website. 
As a traffic engineer, it was a responsibility and a privilege to provide the design drawings in my specialist area of expertise. It was great to be part of the RTS 14 team to design good facilities for the blind and vision impaired people across New Zealand.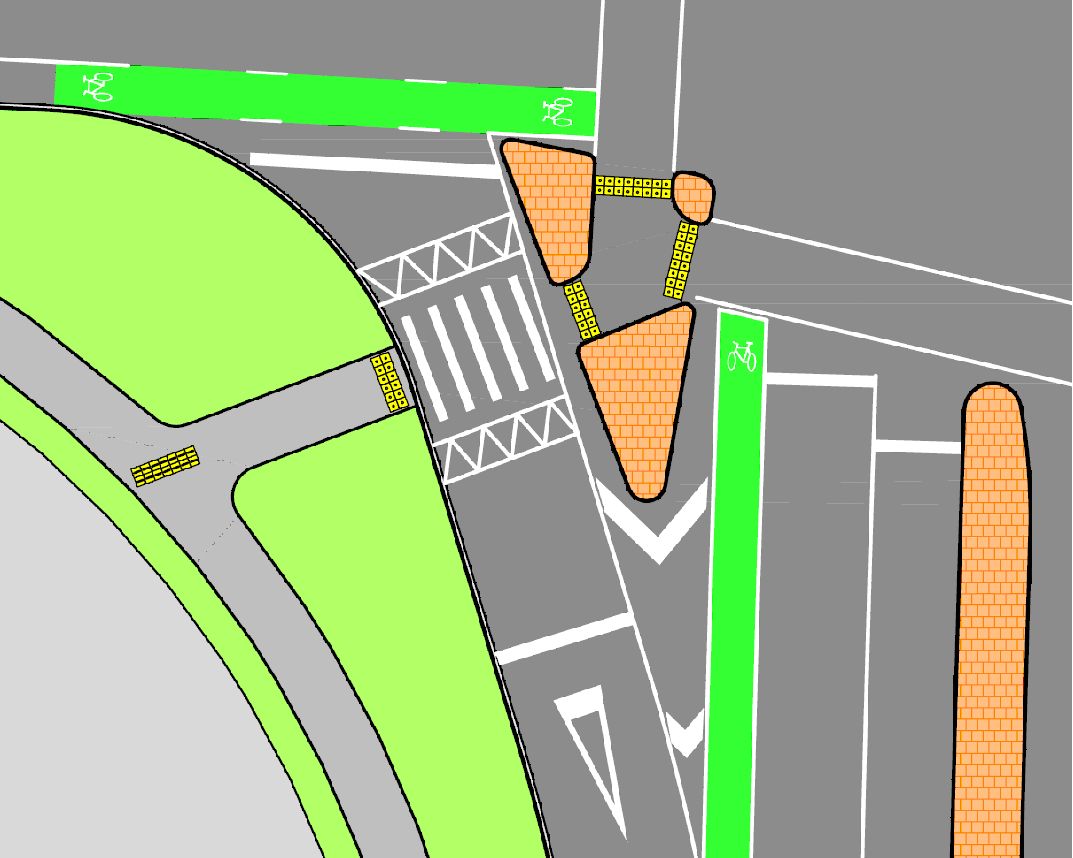 Project Objective
To provide technical expertise into design layouts in RTS 14 for facilities for vision impaired users in New Zealand. The layouts needed to reflected real world environments that designers could use
Client
Land Transport Safety Authority
Location
New Zealand-wide
Deliverable
Working plans for the RTS 14 Guidelines for facilities for blind and vision impaired pedestrians
Project Status
RTS 14 revised in September 2003 on LTNZ website.