Background
Andrew Macbeth (then working for MWH New Zealand Ltd) was hired to develop a concept for Creyke Rd, one of the boundary streets for the University of Canterbury.
This project showed that a conventional minor arterial road in a busy urban environment could be transformed to better accommodate pedestrians and cyclists, without reducing functionality for cars. The environment on Creyke Rd was changed from a "car" place to more of a "people" place. Initial indications are that road safety has been significantly enhanced.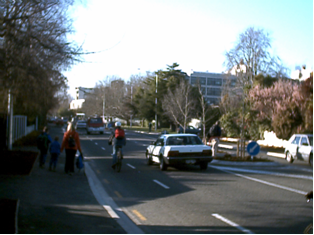 Design and extensive consultation through the Living Streets programme commenced in 2001. Construction occurred during 2004.
The project included extensive collaboration with the university community and other external stakeholders, council staff and consultants on the traffic engineering, traffic calming, sustainable drainage design, urban design and landscape architecture aspects of the project.
The project was a runner-up in the 2006 3M Traffic Safety Innovaion Award, hosted by the IPENZ Transportation Group. It also won the 2005 CAN Award for Best Cycling Facility in New Zealand.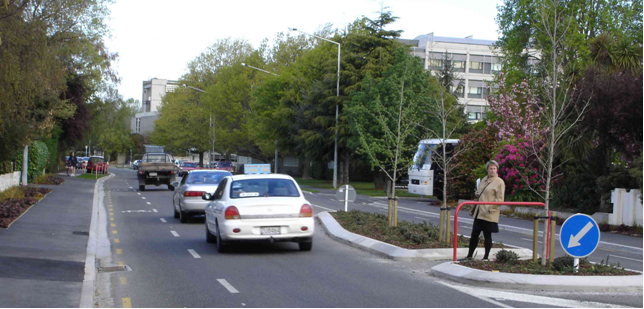 Project Objective
To improve the environment for residents, pedestrians and cyclists on an arterial road alongside the University of Canterbury
Client
Christchurch City Council
Deliverable
Conceptual design, public consultation and successful implementation