Background
The Hastings walking and cycling initiatives have inspired the community and made positive differences for not just transport, but for tourism, recreation, health and the local economy. The draft strategy "Beyond iWay - Hastings Walking and Cycling Strategy to 2022" outlines an ambitious yet achievable programme to continue investment in walking and cycling over the next ten years.
The project began with data collection, desktop analysis, site visits and working group meetings to develop a draft strategy document. The draft strategy will be further developed with public consultaion in 2012. The project identification and prioritisation system are being used in budget setting.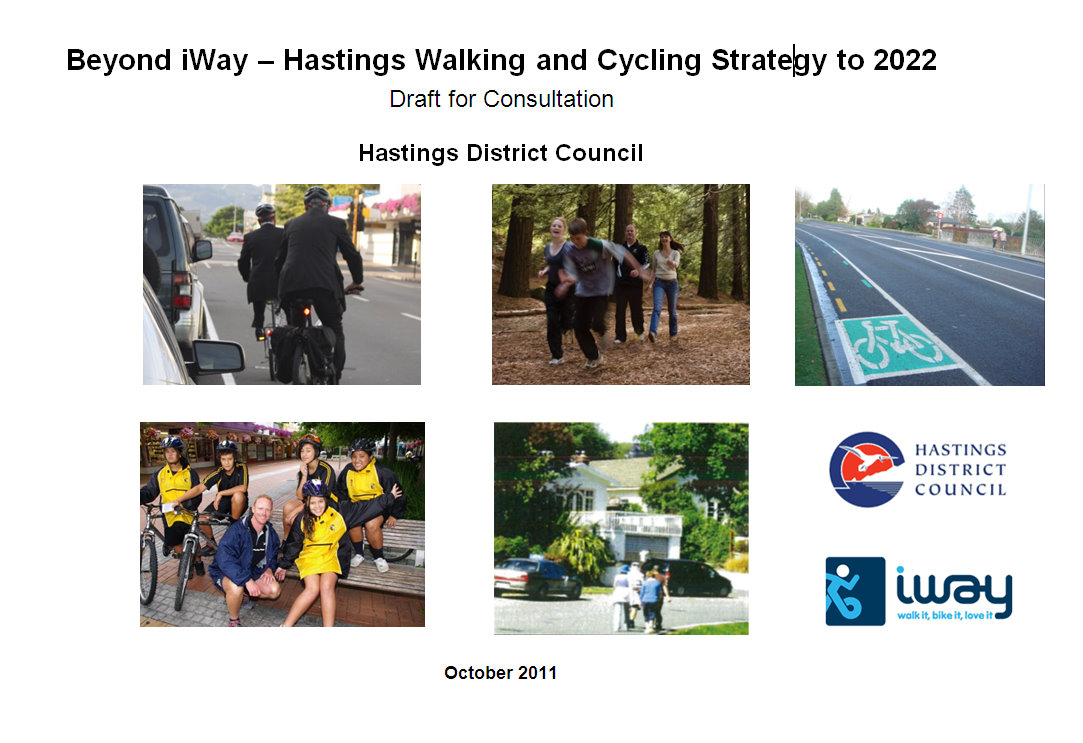 Based on council's current iWay programme and the strategy development process, ViaStrada supplied a proposed network map including a list of projects.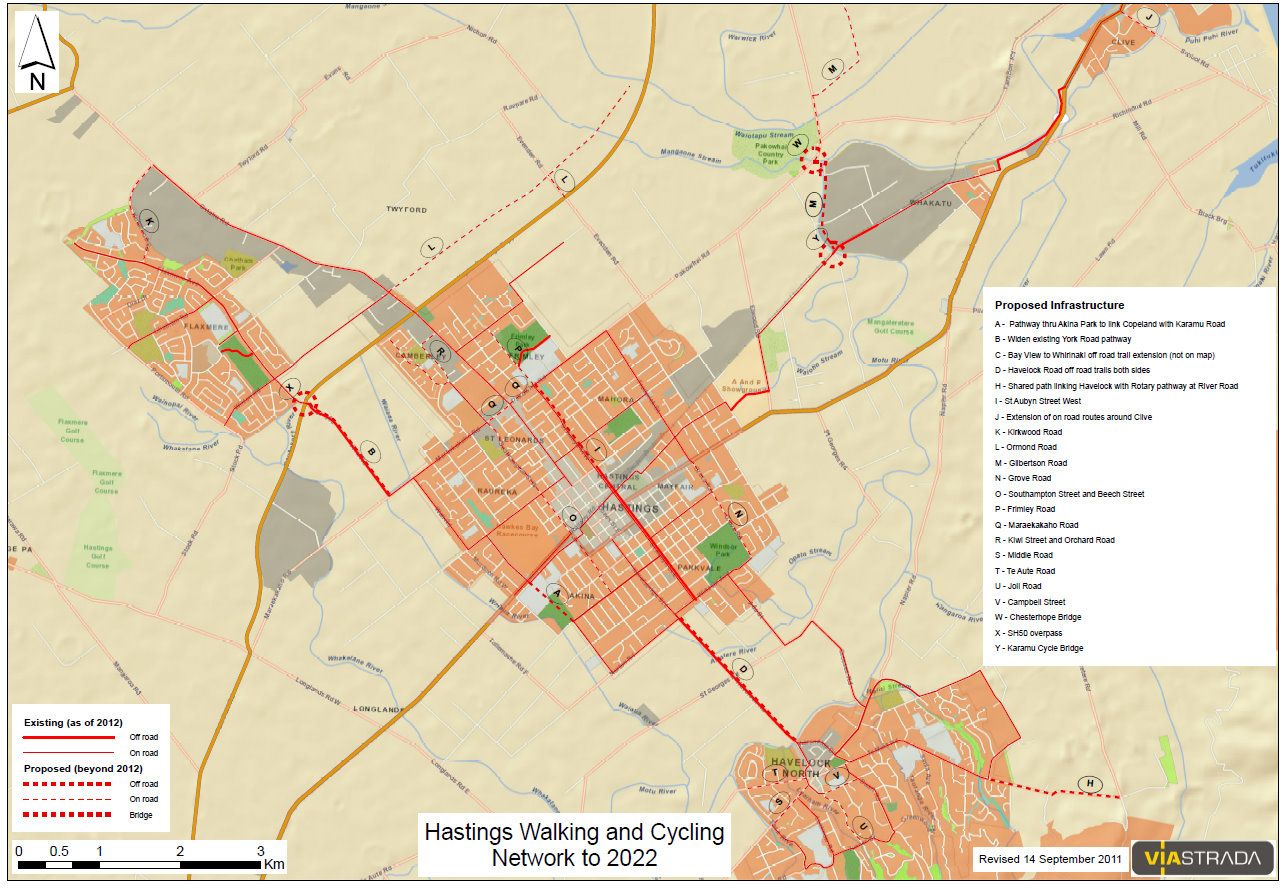 The proposed network infrastructure projects and community engagement activities were entered in a spreadsheet for rough order costing and prioritisation. The prioritisation method was a multi-criteria analysis (MCA) with adjustable weightings and automated ranking functions.

Once prioritised, activities and projects could be spread out over the ten year investment period and included in a package-based economic evaluation.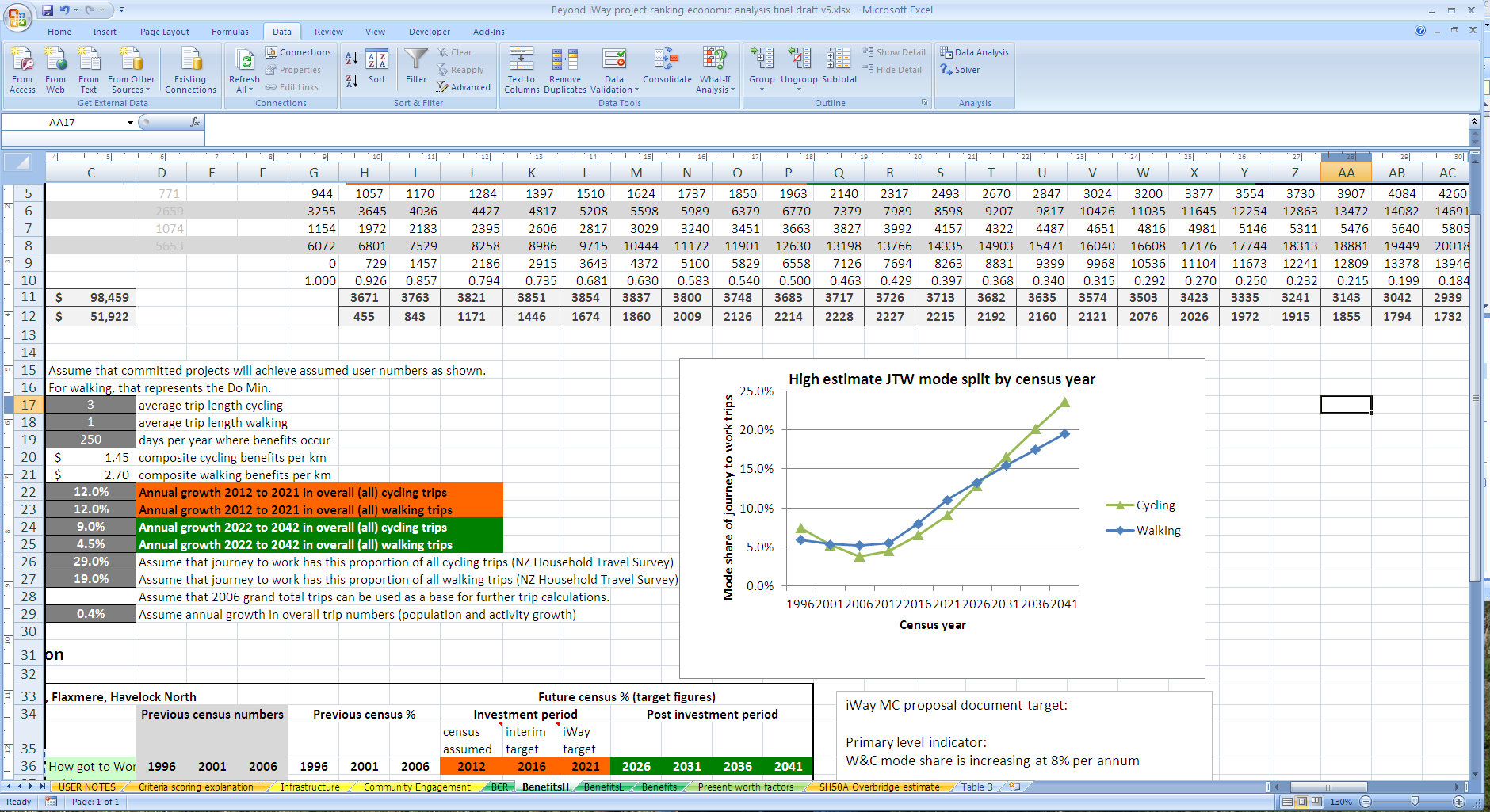 The supplied deliverables enable council staff to manage programme changes in-house.
Project Objective
Develop a strategy, prioritisation system and economic evaluation for walking and cycling projects and activities
Client
Hastings District Council
Deliverable
Draft strategy, GIS network map, project prioritisation system and supporting spreadsheets
Project Status
Completed October 2011