Background
ViaStrada was commissioned by Auckland Transport to conduct a post construction safety audit of the Federal Street contra-flow cycle lanes. The Federal Street project runs between Victoria Street West and Wyndham Street and between Swanson Street and Fanshawe Street. St Patrick's Square (to the east side of St Patrick's Cathedral) between Swanson Street and Wyndham Street was also assessed, based on site visit observations.
This was a relatively unique interim treatment to provide for two-way cycling along this corridor until major street reconstruction in a few years. The use of coloured surfacing and temporary planter boxes allowed for rapid implementation of the project at low cost. However, attention was needed to address safety details around intersections and driveways, as well as ongoing maintenance issues.
ViaStrada had previously undertaken a desktop design safety audit of Federal Street in May 2016 and a detail design stage safety audit of Federal Street in October 2017.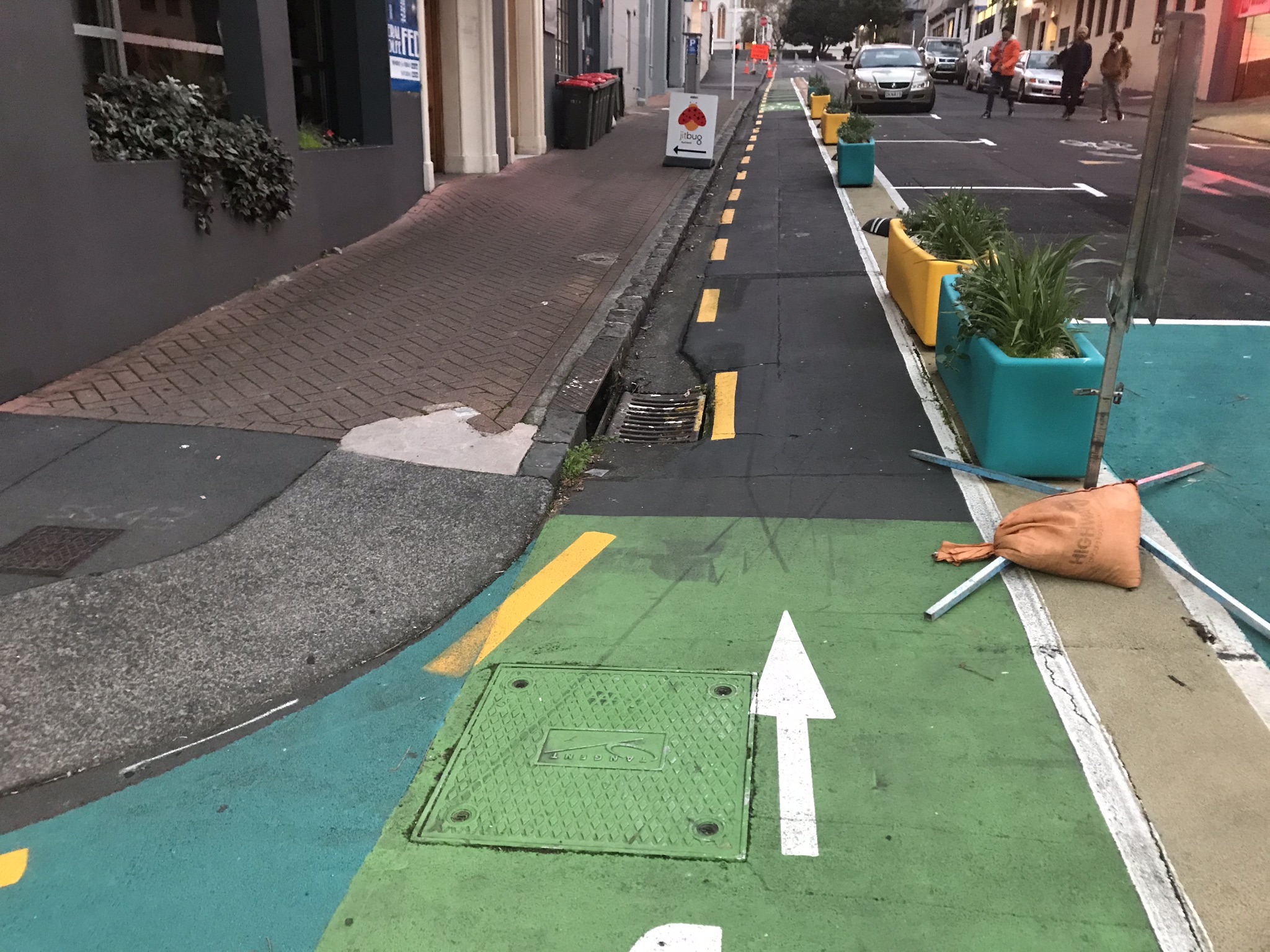 Project Objective
Undertake project safety audits of proposed contra-flow cycle facility
Client
Auckland Transport
Location
Central Auckland