Background
ViaStrada was commissioned by Taupō District Council (TDC) to prepare a Speed Management Plan for their district. The Plan is based on the new Waka Kotahi (NZ Transport Agency) speed management policy and guidance, which reflects a more holistic approach to setting speed limits based on matters of road safety, community concern, and support for active modes. 
Following a review of the relevant local, regional and national policies, and in discussion with TDC staff and councillors, a series of speed management principles were developed to establish criteria for using different speed limits for different road environment situations.
A prioritisation process was developed to group changes on the Taupō network into three priority categories for implementation. The main focus for Priority 1 changes (within the first two years) were:
streets around schools and some shopping centres
rural roads with high safety issues or community concerns
peri-urban roads where additional development is happening or planned
redevelopment of the Taupō township centre
community centres in Kinloch and Turangi
residential areas of Wairakei, Whareroa, and Wharewaka
ratification of new or unclassified roads (including new subdivisions)
additional roads adjacent to the above, to provide logical network completeness
Capital and operating costs for the Priority 1 sites were estimated. These costs include new static and variable message speed signs, associated road-marking, traffic calming measures, and pedestrian crossing upgrades. Other roads, including those requiring additional engineering measures to support changed speed limits, will be implemented at a later date.
An innovation used for this project was the creation of a GIS map base containing information about the existing road network, key land-use activities, identified community concerns, and proposed changes to the speed limits over the three priority category periods. This enabled stakeholders to be able to see the overall proposals (and priorities) for the district and the rationale behind them.
Following changes made to the draft Plan after public consultation, the final proposed Plan was presented to council for approval in October 2022, with the implementation of the Priority 1 works in the financial years to June 2024.
https://www.taupodc.govt.nz/council/consultation/zclosed-consultations/speed-management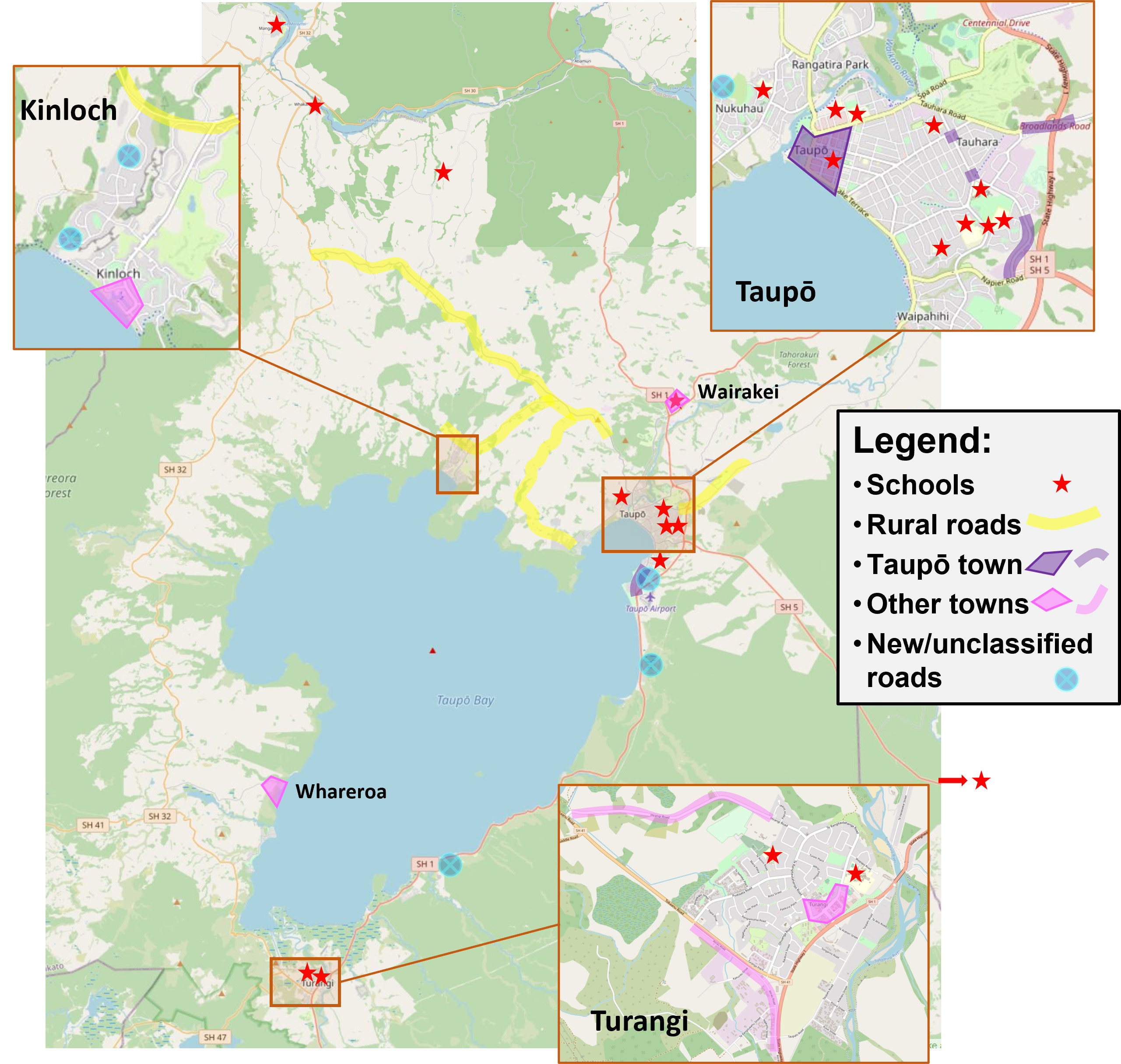 Project Objective
Prepare a speed management plan for Taupō District reflecting the new Setting Speed Limits guidelines
Client
Taupō District Council
Location
Taupō and surrounds
Deliverable
District-wide speed management plan and GIS database for Council adoption and implementation
Timeframe
Aug 2021 - Oct 2022