Background
Dunedin City Council engaged ViaStrada to develop concept plans for the layout of a learn-to-ride space that can be used to improve road safety and road awareness for inexperienced riders in Dunedin. The cycle track is designed to provide a facility where cycle trainers, school groups, and the general community can introduce new riders to a simulated road environment. It allows riders to gain experience and improve their road safety when they cycle on the road.
Marlow Park is a local and well-known Park in Dunedin, often referred to as the Dinosaur Park with the large green dinosaur in the junior playground. The park is centrally located on the coastline of Saint Kilda Beach.  
The final design incorporated feedback to the council from eight stakeholder groups and was designed to be a fun road safety training destination.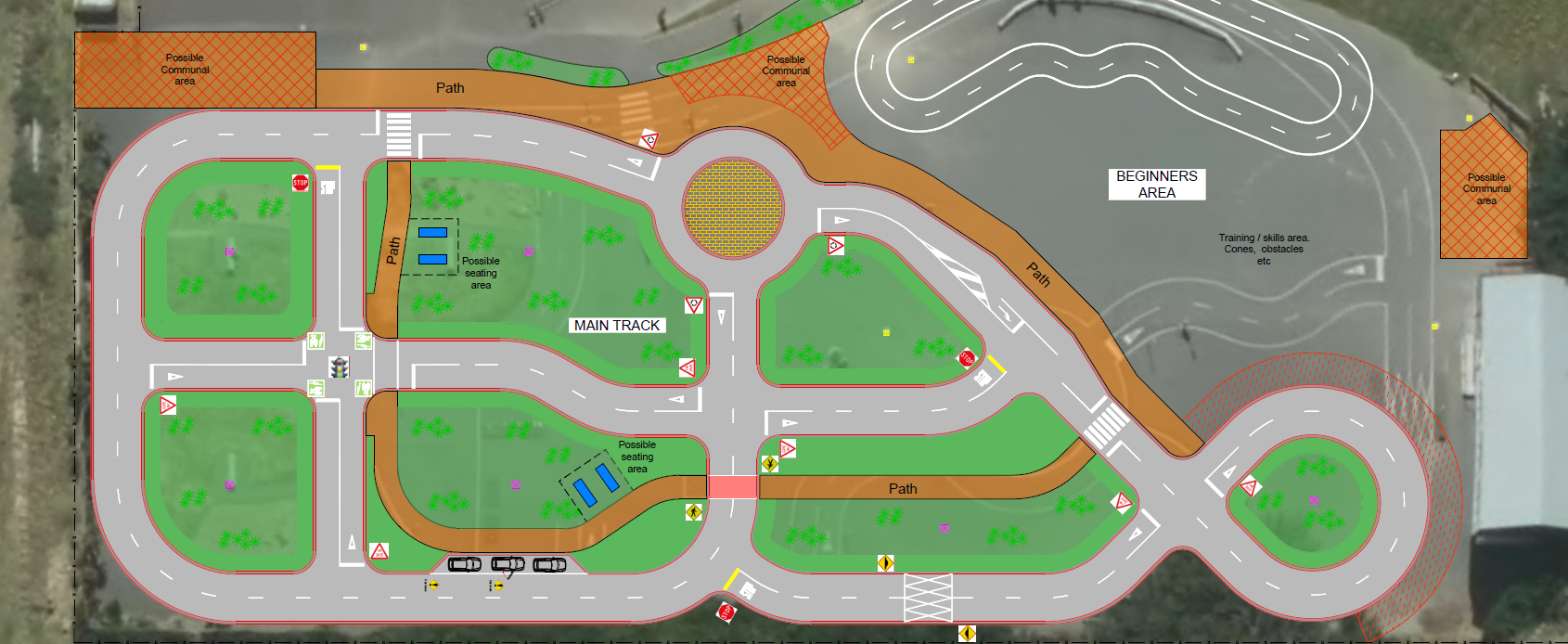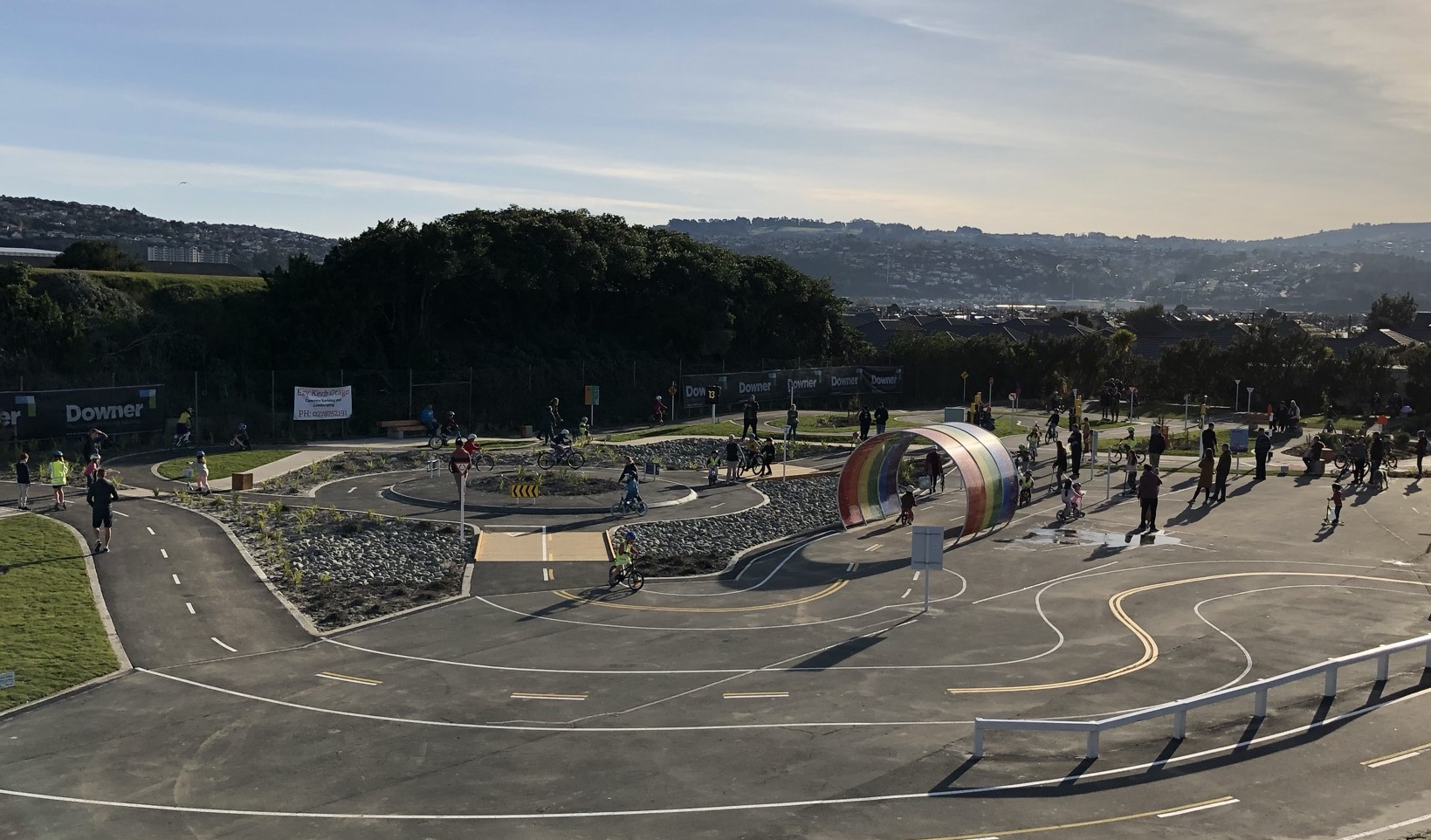 Project Objective
Redevelop the Learn to Ride space at Marlow Park to offer a safe off-road environment that is fun to ride and reflects real road cycling.
Client
Dunedin City Council
Location
Marlow Park, Saint Kilda Beach, Dunedin
Deliverable
Report, scheme design
Timeframe
July - October 2021