Megan's paper for the 2017 IPENZ Transportation Group conference looks at ways of addressing conflict between people on bikes and motor vehicles at signalised intersections that have separated cycleways on their approaches. Megan undertook a background literature review and visited seven cities in North America as part of a study tour. She investigated relevant sites that have a variety of treatments and spoke to people involved in the planning, design and operation of those sites.
The study was made possible by Megan being a recipient of the 2016 IPENZ Transportation Group study award. Additional funding from the NZ Transport Agency supplemented the tour costs and enabled Megan to attend the NACTO Designing Cities Conference.
The particular treatments studied include: full protection of cycling movements (i.e. via traffic signal operation); allowing filter turning of motor vehicles through cycle movements, with physical treatments to highlight the potential for conflict; addressing the conflict on the approach to the intersection by cycle facility transitions; and 'protected' intersection design (a combination of geometric and operational aspects similar to what is used in Holland).
The paper outlines the key findings from the study tour, including recommendations for aspects that could be applied in New Zealand. You can follow the links to read the paper and view Megan's presentation.
More information about the study tour and outputs can be found on the project information page.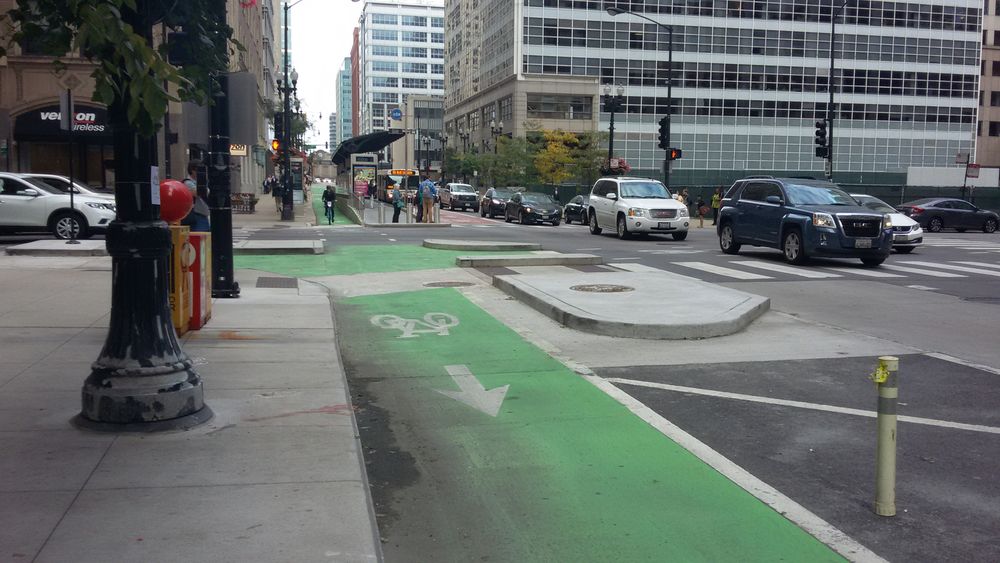 Where presented/published
2017 IPENZ Transportation Group Conference, Hamilton, NZ