The safety of pedestrians crossing multi-lane road intersections is often threatened by filtering turning vehicles. The introduction of staged pedestrian crossings, where the crossing of departure and approach lanes are treated as two separate tasks, can provide more protection to pedestrians by allowing greater control of the traffic. Related changes to the phasing arrangement such as direction-dependant pedestrian crossing timings can also result in the staged pedestrian crossing increasing the intersection efficiency.
This technical note discusses the design and modelling of staged pedestrian crossings, as well as addressing common concerns about their implementation.
The technical note and and conference presentation are available on our website. An amended presentation was given at the SNUG workshop in Whangarei.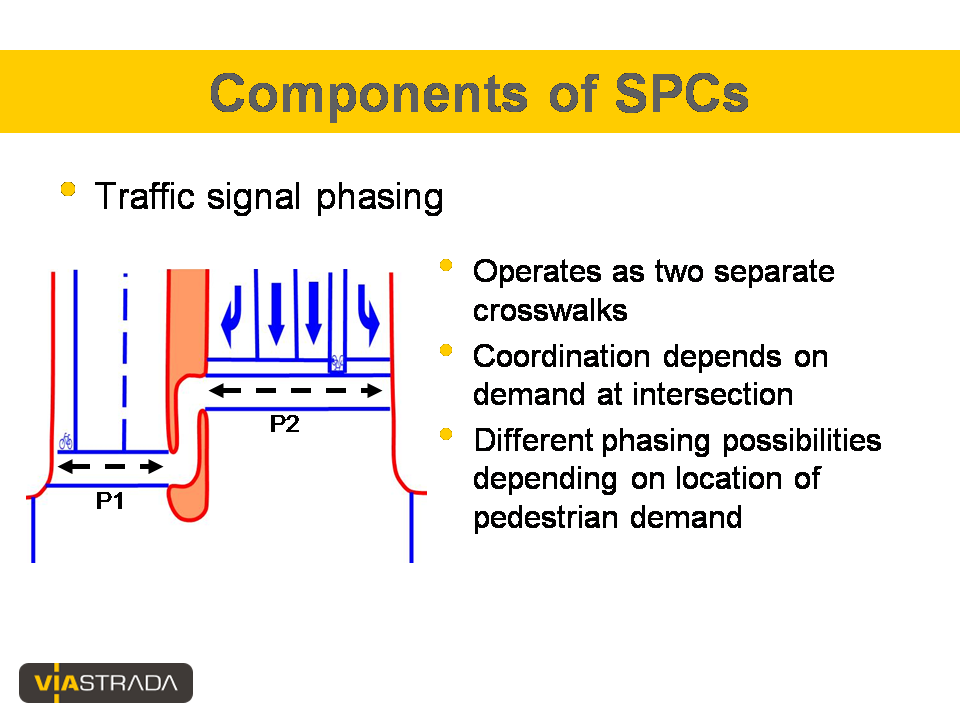 Where presented/published
2008 IPENZ Transportation Conference, New Plymouth