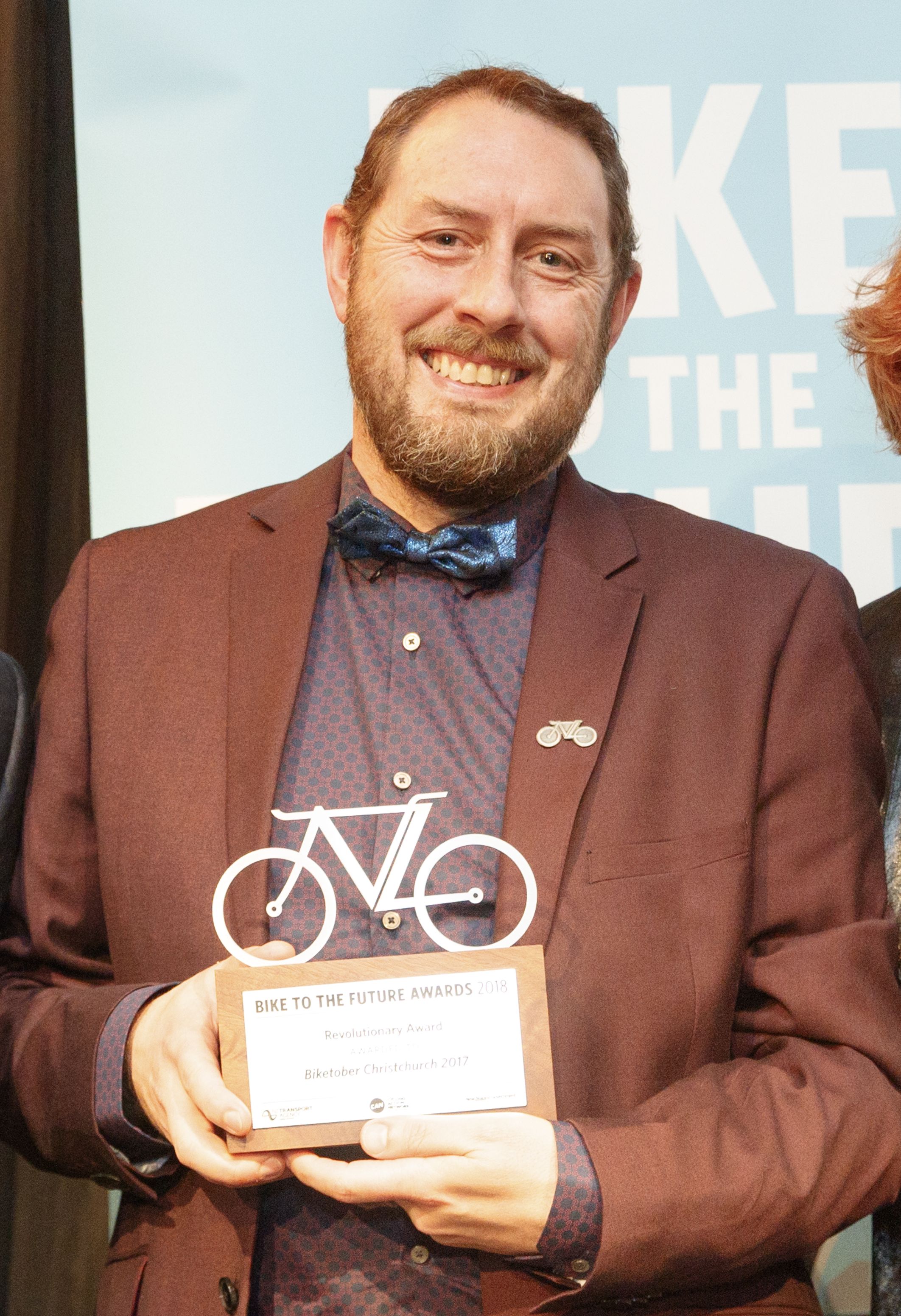 Five Bike to the Future awards were given out at the awards ceremony held in conjunction with the 2WALKandCYCLE Conference, plus a supreme award. Here's how ViaStrada was involved. Not too shabby, we might say!
Biketober Christchurch 2017 was the category winner in the Revolutionary Award for the best activity. From our end, Helen and Glen were heavily involved in organising the affairs as part of our Giving Back initiative.
The Hastings District iWay and MoveIt! School Travel Plans were a finalist in the Bikes at Work and School awards category. This work stream was led by John.
In the Built Excellence award category, the Palmerston North Junior Road Safety Park gained a Highly Commended distinction. The scheme design for the popular facility was developed by Jon and Warren.
In the same award category, the Christchurch Uni-Cycle Major Cycle Route won both the category as well as the supreme award. Congratulations to the team. Those with a long memory may recall the infamous 2005 Christchurch City Council cycleway moratorium and our involvement in the project started then. In 2005, Warren and Axel had the task of designing Matai Street West and whilst one wouldn't normally put a separated cycleway along a local street, we did exactly that. It was partially in response to the cycleway moratorium; it was our way of getting some cycling infrastructure on the ground despite the moratorium in place. The location made little sense at the time as it didn't connect anything, but we did it regardless as, one day, when we want to have a corridor connecting the central city with the university, this link could make good sense. The Uni-Cycle did just that.
Years later, we wrote a ground-breaking report (given that separated bicycle facilities did not exist in NZ yet) that looked at route options for the link.
Our congratulations to all the finalists and winners. There were a lot of worthy initiatives to choose from.