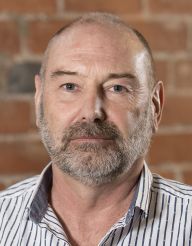 Role
Associate – Principal Transportation Engineer
Biography
Jon Ashford, MET Cantuar, joined the ViaStrada team as a transportation engineer in early 2009 and in 2014 was awarded a Masters of Engineering degree in Transportation from the University of Canterbury. Jon specialises in intersection design and cycle facility design where his CAD skills enable design concepts to be readily developed. He has a special interest in road safety and is involved in many of the road and cycle facility safety audits undertaken by ViaStrada.
Jon has worked on a wide range of design development projects including state highways, arterial routes, town centres and schools. Projects locations include Auckland, Christchurch, Dunedin, Hastings, Palmerston North, Wellington, and Queenstown; the client generally being the local authority or the NZ Transport Agency. Jon has also co-presented the NZTA's Advanced Planning and Design for Cycling training course for Auckland Transport, and the Fundamentals Planning and Design for Cycling training course for Christchurch City Council.
Before joining ViaStrada, Jon worked in the consulting engineering environment both in New Zealand and several overseas countries for over 30 years. He has worked on a broad range of projects for government departments, local authorities and private clients. These projects include large residential and commercial subdivisions, dairy plant infrastructure, prisons infrastructure, hydro and geothermal power stations, large scale sewer and water main reticulation and an underground railway complex in Hong Kong.