Background
Following the 4 September 2010 earthquake, the Waimakariri District Council formed an Infrastructure Recovery Unit (IRU) from local professional experts to develop new designs and rebuild plans for the damaged infrastructure in Kaiapoi and the nearby beach settlements of Pines Beach and Kairaki.
ViaStrada was part of the unit from the beginning. Jeanette Ward of ViaStrada was seconded into a full time role to lead the IRU streetscape team, with specialist support from a team at ViaStrada (mainly Warren, Axel, Jon and Rick) and urban design consultant Boffa Miskell. The streetscape development process involved asking residents for their ideas and preferences at a series of 'Street Ideas' sessions. Residents who attended these sessions wanted to create a 'sense of place' and raised issues such as excessive traffic speed and provision of safer areas for walking and cycling. The design focus was on giving safe and convenient travel mode options to residents for travelling around Kaiapoi.
Following these 'Street Ideas' sessions, ViaStrada developed concept designs for Kaiapoi, Pines Beach and Kairaki, specifically to address road safety and residents' concerns. The concept plans are unique to each area involved in the recovery process. The designs will accommodate the expected traffic use, are sensitive to the residential environment and respond to the need for local reconstruction. Jeanette was also responsible for securing funding for the street rebuilds both through NZTA's Emergency Reinstatement Funding and the Council's forward programme.
Unfortunately most of the recovery areas are now zoned "red", meaning the land can not be redeveloped. However some of the new designs will be built to ensure access for the "green" zoned land.  Jeanette is also developing options for more appropriate access for green zone residents where they will be required to travel through the abandoned red zones in the future.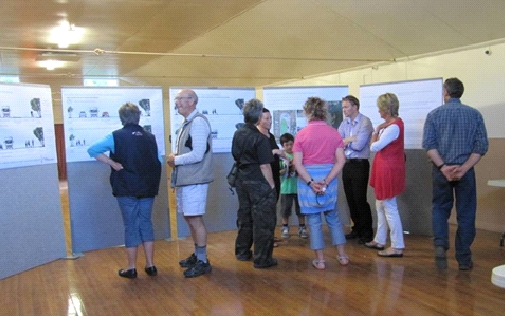 Project Objective
To assist with the earthquake infrastructure recovery in Kaiapoi
Client
Waimakariri District Council
Location
Kaiapoi, Pines Beach and Kairaki
Deliverable
Streetscape concept plans