The wide range of terms available for the various types of cycle facilities often results in confusion. The non-descript "cycleway" is perhaps the most ambiguous term in common use, but other terms such as "cycle path" are interpreted in different ways by different people. With the growing interest in separated bicycle facilities (SBFs), this confusion is set to continue.
This technical note attempts to reduce the current state of confusion by proposing terminology to define the various cycle facility types. It predominantly discusses mid-block facilities, rather than intersection facilities, as this is where most confusion seems to lie. The definitions are based on existing guides, legislation and the authors' collective experience with cycle facility planning and design. For each facility type, a brief description and some high level advice is given.
In addition to rationalising existing discrepancies, new (to New Zealand) terms for several types of SBFs and off road trails are proposed.
It is hoped that the illustrated lexicon will contribute to improved understanding and further discussion amongst transportation practitioners, ultimately leading to the standardisation of cycle facility terminology in New Zealand.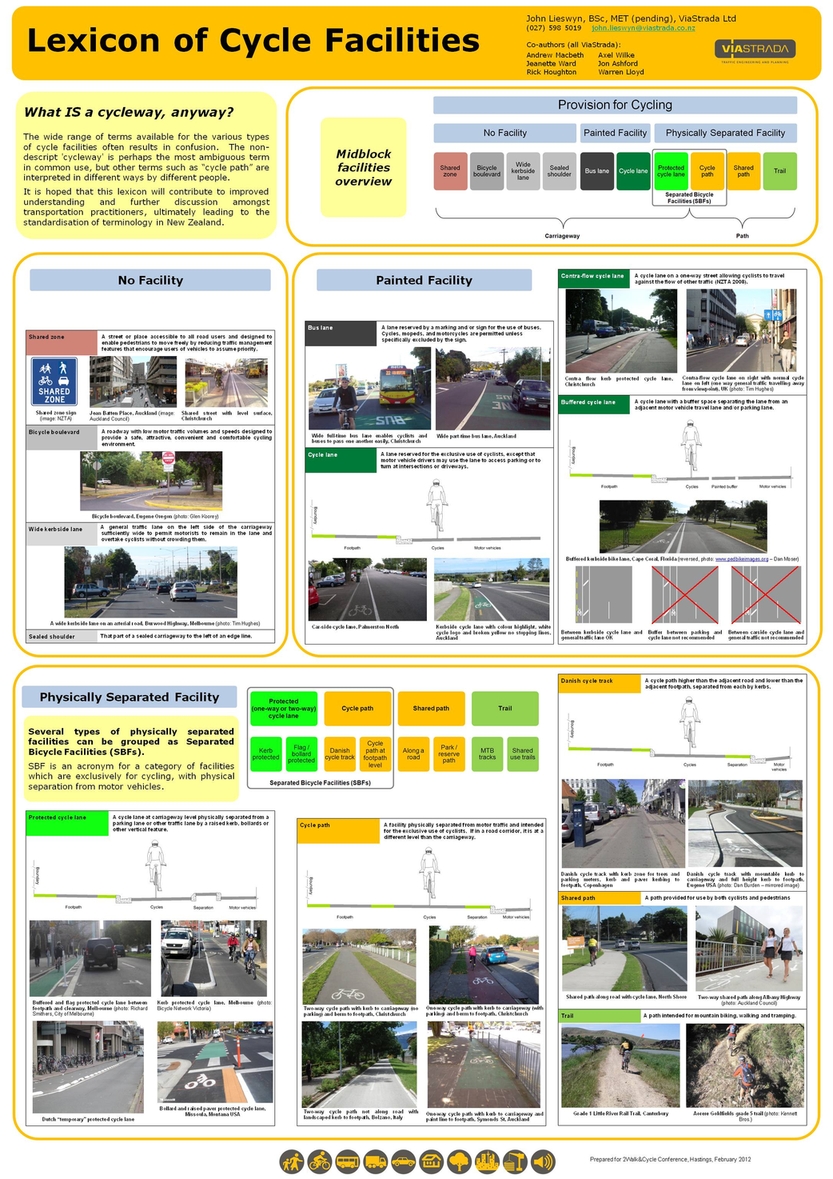 Where presented/published
2012 2WALKandCYCLE Conference, Hastings